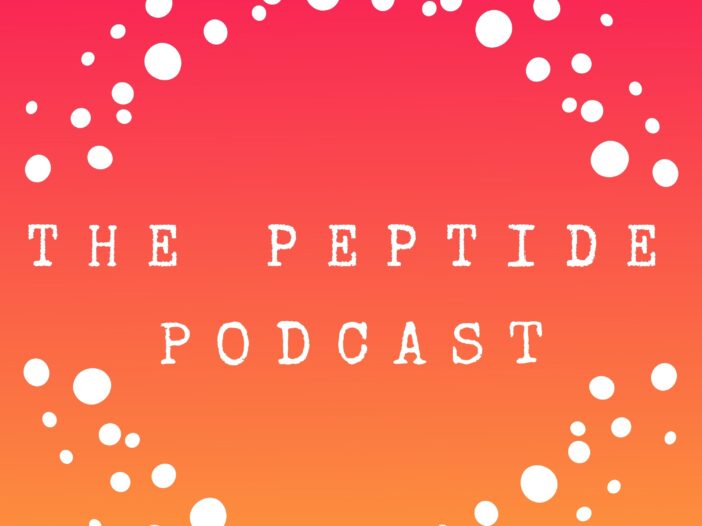 Erectile dysfunction (ED) is a common and distressing condition that affects millions of men worldwide. It is characterized by the inability to achieve or maintain a firm erection sufficient for sexual intercourse. ED can be caused by various factors, including psychological issues, lifestyle choices, and underlying medical conditions. 
You might have heard of ED, but you may not realize how common it is. Its prevalence tends to increase with age (if you're in your 40's, you have a 40% chance of experiencing ED, and this risk increases by about 10% with every decade of life).
Fortunately, there are several treatment options available to address ED, including pharmaceutical medications, lifestyle changes, and emerging therapies like peptide treatments.
In this podcast, we will explore the causes and traditional treatments of ED before delving into the exciting potential of peptide therapies in managing ED.
What causes erectile dysfunction (ED)?
Erectile dysfunction is a complex condition influenced by a variety of physical and psychological factors. To understand the potential benefits of peptide therapies, it's important to understand the underlying causes of ED.
Psychological Factors: Psychological factors can significantly contribute to ED. Stress, anxiety, depression, and relationship problems can all lead to a temporary inability to achieve or maintain an erection. Counseling, therapy, and stress-reduction techniques are often effective in these cases.
Lifestyle Choices: Unhealthy lifestyle choices, such as smoking, excessive alcohol consumption, a sedentary lifestyle, and a poor diet, can increase the risk of ED. Making healthier choices can lead to significant improvements in erectile function
Underlying Medical Conditions: Numerous medical conditions are associated with ED, including:
Cardiovascular disease: Conditions like atherosclerosis can restrict blood flow to the penis. While high blood pressure and high cholesterol can also cause ED. In fact, people with ED are often diagnosed with a heart condition less than 5 years later.
Diabetes: High blood sugar levels can damage blood vessels and nerves, leading to ED. The longer you have diabetes, the more likely you are to experience ED.
Neurological disorders: Conditions like multiple sclerosis and Parkinson's disease can affect nerve signals.
Mental health conditions: Depression, anxiety, high-stress levels can also play a role in your ability to maintain an erection.
Hormonal imbalances: Low testosterone levels can contribute to ED. About 40% of men older than 45 have low testosterone (low T).
Obesity: Excess body fat can lead to hormonal imbalances (your body starts to turn testosterone into estrogen) and cardiovascular issues, both of which increase ED risk.
Medications: Certain medications, such as those used to treat pain, enlarged prostate, hypertension, depression, and acid reflux, may have ED as a side effect.
Aging: ED becomes more common as men age due to a natural decline in testosterone levels and changes in blood vessel function.
What are traditional erectile dysfunction treatments?
The treatment of ED typically begins with lifestyle modifications and, if necessary, progresses to medical interventions. Traditional treatment options include:
Lifestyle Changes:
Medications:

Oral medications such as sildenafil (Viagra), tadalafil (Cialis), vardenafil, and avanafil (Stendra) are phosphodiesterase type 5 (PDE5) inhibitors. They work by increasing blood flow to the penis, helping men achieve and maintain erections.
Intracavernosal injections: Medications like alprostadil can be injected directly into the penis to induce an erection.
Urethral suppositories: Alprostadil can also be administered as a suppository inserted into the urethra.
Vacuum Erection Devices: These are mechanical devices that create a vacuum around the penis, drawing blood into the area and causing an erection. A constriction band is used to maintain the erection.
Penile Implants: In cases where other treatments are ineffective, surgically implanted devices can help men achieve and maintain an erection. There are inflatable and semi-rigid penile implants available.
While these traditional treatments are effective for many men, they may not be suitable for everyone due to side effects, contraindications, or personal preferences. This has led to the exploration of novel therapies, including the use of peptides.
Peptide therapies for erectile dysfunction
In recent years, researchers have investigated the potential of peptides in addressing ED. These peptides work by targeting specific pathways and mechanisms involved in erectile function. Here are some promising peptide therapies for ED:
Melanotan II (MT-II): Melanotan II is a synthetic peptide initially developed as a tanning agent. However, it has gained attention for its potential to improve sexual function. MT-II stimulates melanocortin receptors in the brain, which can lead to increased sexual desire and improved erectile function.
PT-141 (Bremelanotide): PT-141 is another peptide that targets melanocortin receptors, specifically MC3R and MC4R. It has been shown to increase sexual arousal and improve erectile function in both men and women.
Kisspeptin: Kisspeptin is a peptide that plays a role in regulating reproductive hormones. Studies have shown that kisspeptin administration can increase testosterone levels and improve erectile function, making it a potential treatment option for ED.
Thymosin Beta-4 (TB4): TB4 is a peptide that has shown promise in promoting tissue repair and regeneration. While not directly targeting erectile function, it may help improve erectile function by enhancing tissue health and blood flow to the penis.
Vasoactive Intestinal Peptide (VIP): VIP is a peptide with vasodilatory properties, meaning it can relax blood vessels and increase blood flow. It has been investigated as a potential treatment for ED, particularly in cases where vascular issues contribute to the condition.
While peptide therapies for ED show promise, there are several challenges and considerations:
Limited Clinical Data: Many peptide therapies are still in the experimental stage, with limited clinical data available on their long-term safety and effectiveness.
Individual Variability: The response to peptide therapies can vary among individuals, and not all men may experience the same level of improvement in erectile function.
Cost: Peptide therapies may be more expensive than traditional medications, and insurance coverage may be limited.
Regulatory Status: The regulatory status of peptide therapies for ED can vary by country, and some may not be approved for clinical use.
It's important to recognize that peptide therapies for ED are still in the early stages of research and may not be suitable for everyone. Consulting with a healthcare provider is necessary to determine the most appropriate treatment approach, taking into consideration individual needs and circumstances. As research in this field continues to advance, we can look forward to more effective and tailored treatments for ED, ultimately improving the lives of those affected by this condition.
Thanks again for listening to The Peptide Podcast, we love having you as part of our community. If you love this podcast, please share it with your friends and family on social media, and have a happy, healthy week!
Pro Tips
We're huge advocates of using daily greens in your routine to help with gut, skin, nail, bone, and joint health. We take AG1 (athletic greens) every day. Not only does it have vitamins, minerals, and a diverse range of whole-food sourced ingredients, but it also has probiotics to promote a healthy gut microbiome and adaptogens to help with focus and mood balance. It's vegan, paleo, and keto-friendly.