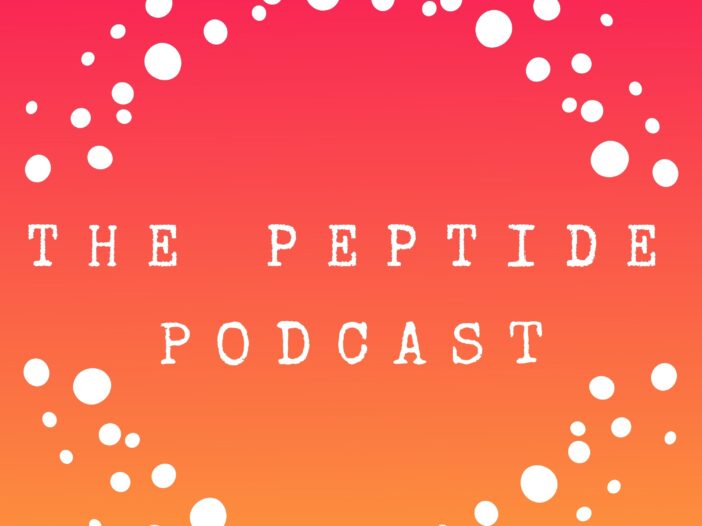 Welcome to The Peptide Podcast! We're talking about the peptide info you need to know to start your week in less than 5 minutes! Simple, Fast, and Fun.
This week we are continuing our mini-series on low testosterone and testosterone replacement therapy (or TRT). Today we'll cover what low testosterone (or low T) is. We'll also go over the symptoms of low T, how to test for low T, and the difference between free testosterone (free T) and total testosterone (total T). All this and more in less than 5 minutes.
What is low T?
The American Urological Association (AUA) recommends that testosterone therapy is prescribed only to men who meet the clinical and laboratory definition of testosterone deficiency which is a testosterone level of less than 300 ng/dL. If you feel fine, the low testosterone level itself is not a cause for concern. But the likelihood is that you'll experience symptoms of low T, which means it's time to call your healthcare provider.
What are the symptoms of low T?
When your testosterone drops below 300 ng/dL, you may experience the following symptoms:
Irritability or sadness
Having trouble focusing or concentrating
Hot flashes
Feeling tired
Losing muscle mass
Hair loss
Low energy during exercise or decreased stamina
Weight gain
Low sex drive
Erectile dysfunction AND
Fertility issues
How can I test for low T?
You should go to a healthcare provider or clinic specializing in hormone evaluation. The provider will take a blood sample and may look at a few different markers in your blood to help determine the next steps for maintaining normal testosterone levels.
It's important to know that not all tests are created equal. Make sure your provider uses a blood test to check your testosterone levels, not a saliva test. Saliva test results aren't as reliable as blood tests tracking hormonal changes. Furthermore, your reference results aren't reproducible. Each saliva test you take will achieve a different result. Also, saliva testing can only measure your free testosterone levels but not your total testosterone levels.
You should fast for 10-12 hours before taking your test, and you must complete your test no later than 10 a.m. According to the AUA, testosterone levels peak in the early morning between 7a.m. and 10 a.m. and steadily decline throughout the day.
What is the difference between free T and total T?
Most of the testosterone in the body is attached or bound to proteins like sex hormone binding globulin (SHBG) and albumin and moves around your body, bound from place to place.
Total T measures the amount of attached and free testosterone in your body. Free T isn't bound to anything. Free T is the type of testosterone your body uses. Free T helps you build and maintain muscle mass and decrease body fat. It also helps with mood.
It turns out that the symptoms you feel from low T aren't just caused by the total amount of testosterone in your blood. The number of free T matters too. You could have normal total T levels but still suffer from symptoms of low T because you have low free T levels. This could be due to high levels of SHBG in your blood.
If your total or free T levels are low, testosterone replacement therapy (TRT) may help. More on this next week.
Thanks for listening! You can find more information at pepties.com. That's peptides without the D. Where we are tying all the peptide information together along with information about low testosterone and testosterone replacement therapy.
We love having you as part of our community. If you love this podcast, please share it with your friends and family on social media. Have a happy, healthy week!
Pro Tip
We're huge advocates of using daily collagen peptide supplements in your routine to help with skin, nail, bone, and joint health. But what do you know about peptides for health and wellness?
Giving yourself a peptide injection can be scary or confusing. But we've got you covered. Check out 6 tips to make peptide injections easier. And, make sure you have the supplies you'll need. This may include syringes, needles, alcohol pads, and a sharps container.