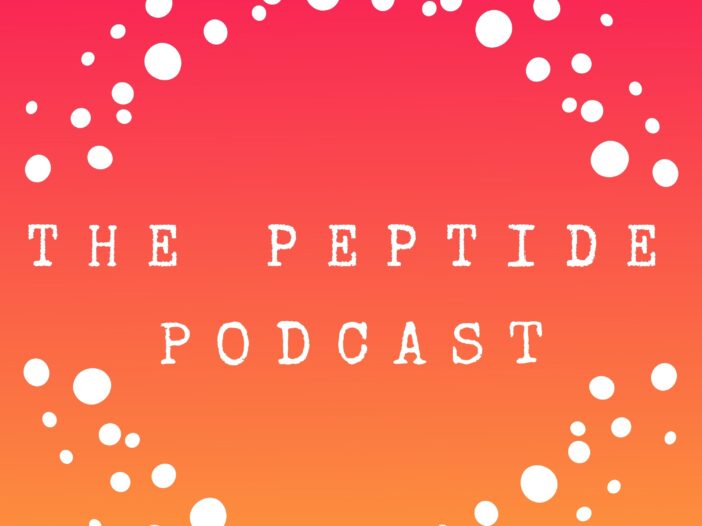 Today we are talking about Thymosin beta 4 (TB500) and its potential benefits. All this and more in less than 2 minutes.
Last week we talked about Thymosin alpha 1 and the importance of the thymus gland and T cells. Before we get into what TB500 is and does, it's important to know that although it is naturally found in the thymus, TB500 is found in most cells and tissues, except red blood cells.
What is Thymosin beta 4 (TB500)?
TB500 works by binding actin (proteins that make up 10% of the total proteins in cells). Actin helps with cell division, signaling, and shape. It also speeds up the rate of new tissue growth and new blood vessel formation. This helps wounds heal. It also decreases inflammation and scarring when applied to wounds.
In the body, TB4 levels rise significantly in areas where tissues have been damaged so these areas can be repaired. This is great for those looking to speed up injuries or wounds that are healing slowly. It's also a good option for chronic injuries that don't seem to heal quickly.
What are the benefits of TB500?
When we take TB500 as peptide therapy, it's used for clinical conditions where soft tissue repair, skin, hair growth, and chronic pain management are needed. It's also been used in people post-heart attack to help repair tissue damage and has been clinically shown to improve symptoms of moderate to severe dry eye.
RGN-259 by RegeneRx Pharmaceuticals is a TB4-based eye drop for dry eye syndrome. It's currently in Phase II trials in the United States. RGN-352 is a TB4-based injectable drug to prevent and restore heart attack and stroke tissue damage. This medication is currently in Phase II trials.
How do I take TB500?
TB500 is given as a subcutaneous peptide injection (into the fatty tissue) daily. It's suggested that this peptide be used no longer than 12 weeks and stopped for at least one month. Studies suggest prolonged use could lead to dependency.
What are the possible side effects of TB500?
Possible side effects include redness, itching, or swelling at the injection site. Rare cases of tiredness and drowsiness can happen. As always, you should tell your healthcare provider about any side effects you experience.
You can find more information at pepties.com. That's peptides without the D. Where we are tying all the peptide information together in one easy place.
Thanks again for listening to The Peptide Podcast. We love having you as part of our community. If you love this podcast, please share it with your friends and family on social media. And subscribe to our podcast. Have a happy, healthy week!
Pro Tips
Giving yourself a peptide injection can be scary or confusing. But we've got you covered. Check out 6 tips to make peptide injections easier. And, make sure you have the supplies you'll need. This may include syringes, needles, alcohol pads, and a sharps container.
We're huge advocates of using daily collagen peptide supplements in your routine to help with skin, nail, bone, and joint health. They also help with anti-aging. Our favorite collagen peptide powder is Thorne® Collagen Plus.