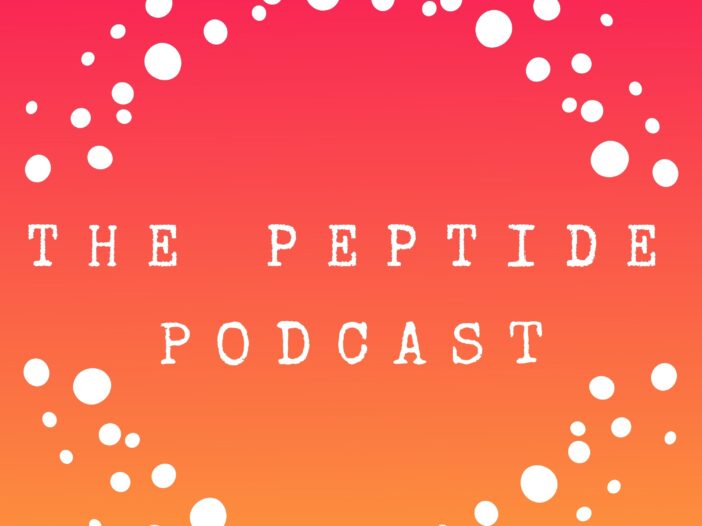 What if I told you there's a peptide that may help mold toxicity? The same peptide could also help treat respiratory and heart problems and certain autoimmune and degenerative disorders. 
VIP nasal spray has garnered significant attention for its potential to impact various aspects of health and wellness. Derived from vasoactive intestinal peptide (VIP), this nasal spray holds the potential to influence gut health, circadian rhythm, cardiac and respiratory conditions, and treat mold toxicity and other autoimmune disorders.
In this podcast, we will talk about what VIP nasal spray is, how it works, and its potential benefits for these specific health concerns.
What is VIP Nasal Spray?
VIP nasal spray is a specialized formulation containing vasoactive intestinal peptide (VIP) as its active ingredient. VIP is a naturally occurring peptide found in your brain, intestines, and pancreas. It also regulates various physiological functions like vasodilation, circadian regulation, and immune modulation.
How does VIP nasal spray work and what are the benefits of VIP nasal spray?
When administered through the nasal passages, VIP exerts its influence through several mechanisms:
Circadian Rhythm Regulation:
VIP plays a vital role in regulating the circadian rhythm, which governs the sleep-wake cycle and other biological processes. VIP nasal spray's effects on circadian rhythm may help individuals achieve a balanced sleep pattern, ensuring optimal rest and overall well-being.
Cardiac and Respiratory Support:
VIP has demonstrated potential benefits for the cardiovascular and respiratory systems. VIP nasal spray may contribute to better heart health and enhanced respiratory function by promoting vasodilation and improving blood flow. Studies also show that VIP may be effective treatments for conditions like pulmonary arterial hypertension (PAH), asthma, and chronic obstructive pulmonary disease (COPD).
Gut Health: In animal studies, VIP has helped maintain the gut wall by reinforcing the cells that make up that wall. It also acts as an antimicrobial toward certain bacteria and promotes beneficial gut bacteria growth, and aids in gut motility by inhibiting smooth muscle contraction in the gut. It can even regulate stomach acid secretion and water absorption in the large intestine.
Mitigating Mold Toxicity:
Mold toxicity can adversely affect health, causing respiratory issues and other complications. VIP's immune-modulating properties (by blocking pro-inflammatory cytokines) suggest that VIP nasal spray might help mitigate the impact of mold toxicity and support respiratory health.
Autoimmune Disorder Management:
Autoimmune disorders arise from an overactive immune response targeting the body's tissues. VIP nasal spray's immune-regulating effects could reduce inflammation and immune system hyperactivity. Studies have found that VIP can reverse some of the effects of autoimmune and degenerative disorders like rheumatoid arthritis and osteoarthritis.
If you or a loved one are considering VIP nasal spray as a treatment option, consult a qualified healthcare professional to determine its suitability and safety for your needs.
While ongoing research will continue to uncover the full scope of its benefits, VIP nasal spray's introduction into the peptide landscape offers hope for individuals seeking treatment options for respiratory and heart conditions, mold toxicity, and certain autoimmune and degenerative conditions.
Thanks again for listening to The Peptide Podcast, we love having you as part of our community. If you love this podcast, please share it with your friends and family on social media, and have a happy, healthy week!
Pro Tips
We're huge advocates of using daily collagen peptide supplements in your routine to help with skin, nail, bone, and joint health. But what do you know about peptides for health and wellness?
Giving yourself a peptide injection can be scary or confusing. But we've got you covered. Check out 6 tips to make peptide injections easier.