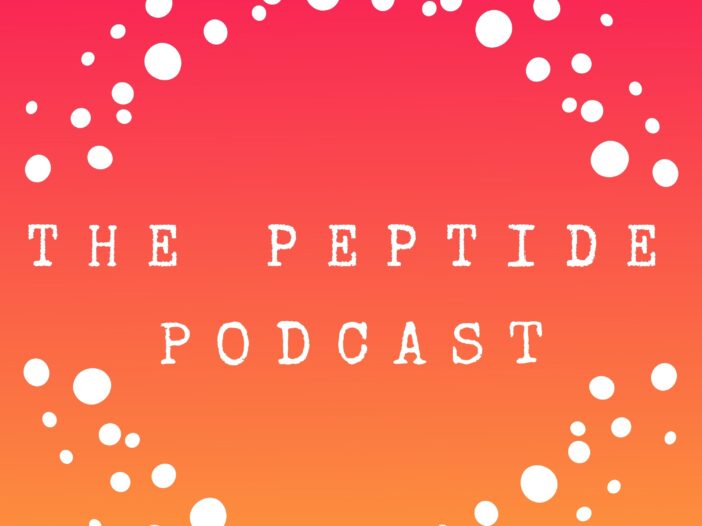 We've decided to do a mini-series on peptides and sexual wellness. Over the next few weeks, we'll cover peptide therapies used to help women and men with low sex drive. As well as a peptide that helps with increased arousal and may help with infertility.
Today, we'll focus on PT-141 (bremelanotide), what it is, how it works for low sex drive, and potential side effects to watch out for.
What is PT-141 (bremelanotide)?
Bremelanotide is a melanocortin receptor agonist peptide. Melanocortin is a natural hormone in your body that works on receptors in your brain and nervous system to cause sexual arousal and influence sexual behavior. However, we don't know exactly how it works to improve sex drive. It can also work on receptors in cells that produce skin color (melanocytes).
You may know bremelanotide as Vyleesi. This medication was originally FDA-approved in 2019 to help low sex drive in women who haven't gone through menopause yet. While it's not approved for low sex drive in men, some may use it off-label.
In these cases, bremelanotide is also used in men to help improve erections, libido, sex drive, and performance.
How is PT-141 (bremelanotide) dosed and given?
PT-141 (bremelanotide) is given on an as-needed basis at least 45 minutes before sex as an injection under the skin (subcutaneously). You can give the injection with or without food into your abdomen, upper arm, or thigh. You should avoid injecting into the same spot every time. But you can inject into the same body area (e.g., abdomen) as long as you rotate your injection site.
The dose of PT-141 is 1.75 mg 45 minutes before sex for women and 1 mg for men (for erections and sex drive). You shouldn't take more than one dose in a day or use more than 8 doses per month.
What are the potential side effects of PT-141 (bremelanotide)?
You may experience some unwanted side effects that may get better over time as your body gets used to the peptide. These include the following:
nausea (40%) (lasts approximately 2 hours, but improved for most people with the second dose)
flushing of the skin
injection site reactions like pain, redness, itching, or bruising
headache
vomiting
In some cases, PT-141 (bremelanotide) can cause more serious side effects. Although rare, this peptide can temporarily raise your blood pressure and lower your heart rate after each dose. Your blood pressure and heart rate should go back to normal within 12 hours after taking this medication, but because of this side effect, you shouldn't take this medication if you have heart disease.
Because PT-141 (bremelanotide) can work on receptors in cells that produce skin color, the peptide can cause the color of your skin to darken. Areas of the skin, such as the face, gums, and breasts, are more likely to become discolored.
People who take PT-141 every day or have naturally dark skin are more likely to have a darkening of the skin. It's not known if your skin will return back to normal after you stop taking PT-141. This is why it's not recommended to take more than 8 doses per month.
Who should not use PT-141 (bremelanotide)?
Because this peptide can temporarily raise your blood pressure or lower your heart rate after each dose, you shouldn't use PT-141 if you have high blood pressure that is not controlled or a known heart disease.
It's not known if PT-141 will harm your unborn baby. If you are pregnant or plan to become pregnant, you shouldn't take PT-141.
Can PT-141 interact with other medications?
PT-141 may slow down how quickly food leaves your stomach, and this may also affect how certain oral medications are absorbed by your body when taken with PT-141. You'll want to avoid using PT-141 when taking oral medications that are dependent on certain concentrations for efficacy, like antibiotics or pain relief medications like indomethacin.
Always tell your healthcare provider or pharmacist about all the medicines you take, including over-the-counter medicines. PT-141 may affect the way other medicines may work and vice versa.
Thanks again for listening to The Peptide Podcast. You can find more information at pepties.com. We love having you as part of our community. If you love this podcast, please share it with your friends and family on social media. Have a happy, healthy week!
Pro Tips
We're huge advocates of using daily collagen peptide supplements in your routine to help with skin, nail, bone, and joint health. But what do you know about peptides for health and wellness?
Giving yourself a peptide injection can be scary or confusing. But we've got you covered. Check out 6 tips to make peptide injections easier. And, make sure you have the supplies you'll need. This may include syringes, needles, alcohol pads, and a sharps container.