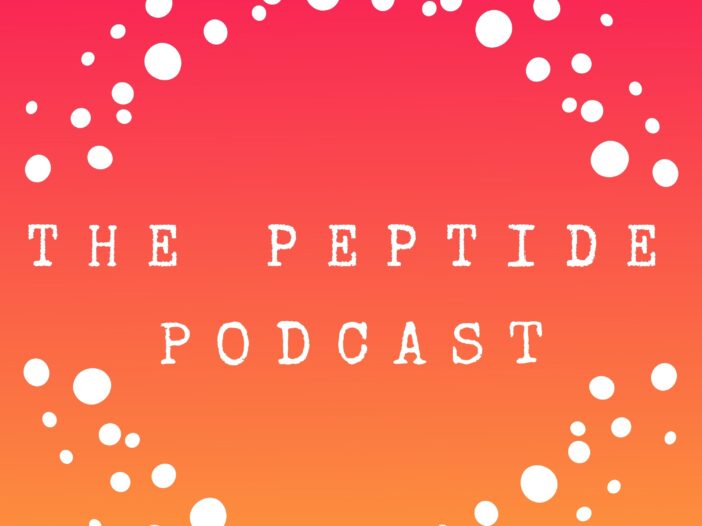 Several weeks ago, we briefly talked about oral semaglutide (Rybelsus) when we addressed the current concern surrounding the Wegovy shortage. And although it's currently not approved for weight loss, there is a lot buzz surrounding the hope that it soon will be, and its clinical results for weight loss have been promising. But remember, you can't always believe what you read unless there's science to back it up. 
Today I'd like to talk about oral semaglutide, the current clinical studies surrounding its efficacy for weight loss, and things to consider with oral weight loss medications.
What is Rybelsus?
We've talked about Rybelsus before. It's the oral version of semaglutide. It contains the same active ingredient as Ozempic and Wegovy. Because all three of these medications have the same active ingredient, they work the same way in your body. After you eat a meal, semaglutide helps to lower your blood sugar by mimicking a gut hormone called glucagon-like peptide-1 (GLP-1). This causes your pancreas to release insulin and blocks your liver from releasing sugar. It also slows down how quickly food leaves your stomach. This makes you feel full longer and suppress your appetite. All of these things together lead to weight loss.
The most obvious difference between the medications is how they're taken. Wegovy and Ozempic are once weekly injections, while Rybelsus is a pill you have to take by mouth every day.
Like Ozempic, Rybelsus is not approved for weight loss management even though loss of appetite may occur. Currently, Rybelsus should only be used to treat type 2 diabetes.
It's also important to remember that Rybelsus comes in 3mg, 7mg, and 14mg strengths. Only patients taking the Ozempic 0.5mg dose for type 2 diabetes can switch to Rybelsus.
And, like Wegovy and Ozempic, Rybelsis can also cause similar stomach-related side effects like nausea, vomiting, diarrhea, and constipation.
What do the clinical studies show?
A 68-week study with almost 670 adult participants reported an average weight loss of nearly 15% taking oral semaglutide 50mg daily. The placebo group lost an average of 2.4% of their body weight. This is similar to the results from the largest Wegovy trial (2,000 adult participants), which showed about 15% average weight loss within the same time period.
Things to consider
Higher doses: The Rybelsus doses studied for weight loss were 50 mg daily. Currently, Rybelsus comes in 3mg, 7mg, and 14mg strengths. The manufacturer plans to request FDA approval for the 50mg dose if approved for weight loss.
Convenience: The tablets must also be taken first thing in the morning with no more than 4 ounces of water. You must wait 30 minutes before eating, drinking, or taking other medications to absorb the Rybelsus fully. Initially, injections may seem scary, but with some practice, giving yourself a shot under the skin can be painless. Often the needles used for subcutaneous injections are as thin as two strands of hair. Would you rather give yourself a weekly injection or remember to take a daily pill?
Heart benefits: Rybelsus is great for people with type 2 diabetes who don't want to give themselves injections. However, unlike Ozempic and Wegovy, Rybelsus doesn't have the same heart-related benefits (lower risk of heart attack and stroke). In fact, studies have shown to lower the risk of death due to heart problems in certain people by 26%.
Medication Interactions: Rybelsus has been shown to lower the absorption of levothyroxine (a thyroid medication) by 33%. Make sure to let your healthcare provider know your full list of medications so they can check for potential drug interactions while taking Rybelsus.
Cost: The average cash price (without prescription insurance) of Rybelsus is $1,100 for 30 tablets (3mg, 7mg, or 14mg tablets). This is lower than the average cash price of Wegovy which is about $1,500 for 4 prefilled pens. Price tags on these weight loss medications don't come cheap and, without the help of insurance, are out of reach for many. I don't anticipate the price for 50 mg Rybelsus tablets to be much better. It will likely have a similar cash price of around $1,000-1,1500 for 30 tablets.
Thanks again for listening to The Peptide Podcast, we love having you as part of our community. You can find out more information about semaglutide on our previous podcasts.
If you love this podcast, please share it with your friends and family on social media, and have a happy, healthy week!
Pro Tips
We're huge advocates of using daily collagen peptide supplements in your routine to help with skin, nail, bone, and joint health. But what do you know about peptides for health and wellness?
Giving yourself a peptide injection can be scary or confusing. But we've got you covered. Check out 6 tips to make peptide injections easier.