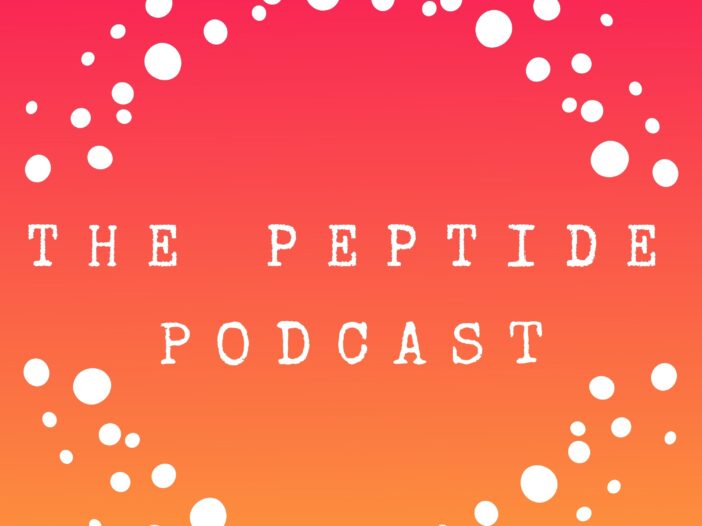 With all the buzz surrounding semaglutide shortages, we wanted to talk about why the shortages are happening and what to do if you are in the middle of this frustrating drug shortage. 
Why is there a drug shortage?
Simply put, there has been an increased demand for semaglutide.
On May 4, 2023, Novo Nordisk, the manufacturer of Wegovy (semaglutide), announced that they would only be able to supply limited quantities of Wegovy 0.25mg, 0.5mg, and 1mg dose strengths to both wholesalers and retail pharmacies. Because of this, the manufacturer won't be able to meet the anticipated patient demand. The company predicts that many patients will have difficulties filling their Wegovy prescriptions at these doses through September.
Now, the company does state that they have got additional help from a second contract manufacturing company to help increase production and will pause marketing efforts in the meantime with the hopes of helping with supply.
Wegovy alternatives for weight loss
Before we review the semaglutide alternatives for weight loss, I want to review the difference between Ozempic and Wegovy.
Both Wegovy and Ozempic have the same active ingredient: semaglutide.
Wegovy is an FDA-approved, once-weekly injectable weight management medication that's been studied in people who do and do not have type 2 diabetes. And while it's not approved to treat these conditions, adults taking Wegovy noticed improvements in blood pressure, cholesterol, and blood sugar.
Ozempic is approved to treat type 2 diabetes. In fact, during clinical trials, people taking Ozempic lowered their average blood glucose (A1C) by over 1%. And, if you have heart disease, it may reduce your risk of having a heart attack or stroke. Ozempic isn't approved for weight loss, but since its active ingredient is semaglutide, it can cause weight loss as a side effect. This is why Ozempic is sometimes prescribed off-label for people with and without diabetes to help them lose weight.
If you're unable to get name-brand Wegvoy for weight loss due to drug shortage or, in some cases, prescription coverage challenges, you may want to consider a couple of alternatives.
Compounded semaglutide
Under certain conditions, the FDA allows pharmacies to make medications with a drug shortage. The semaglutide is produced by specialized pharmacies that source pharmaceutical-grade active ingredients (amino acids in this case) and combine them to make a finished medication or product.
If you're going to purchase semaglutide for weight loss through a compounding pharmacy or a healthcare clinic, you'll want to make sure that you ask if the semaglutide base was made at a facility that's registered with the FDA and follows good manufacturing practice at their facility. This will ensure that the semaglutide you receive doesn't contain extra ingredients and is safe for use.
Your semaglutide shouldn't be labeled "for research use only," as unregulated chemicals aren't meant to be used in people.
What about Saxenda?
An alternative to semaglutide is Saxenda (liraglutide). This is another glucagon-like peptide-1 (GLP-1) agonist that acts like semaglutide. It works by slowing down how quickly food leaves your stomach. This makes you feel full longer and suppress your appetite.
Compared to semaglutide for weight loss, adults taking Saxenda lost an average of 6% of their starting body weight compared to 16% with semaglutide (Wegovy). Also, unlike semaglutide, which is injected under the skin once weekly, Saxenda must be injected daily.
What about Trulicity?
Like Ozempic, Trulicity (dulaglutide) is a once-weekly injectable GLP-1 agonist that isn't approved for weight loss. It's approved to treat type 2 diabetes in adults, although weight loss is possible.
What about Rybelsus?
We've talked about Rybelsus before. It's the oral version of semaglutide. A pill you take by mouth every day. However, it's not approved for weight loss management even though loss of appetite may occur. Rybelsus should only be used to treat type 2 diabetes.
Rybelsus is great for people with type 2 diabetes that don't want to give themselves injections, but unlike Ozempic, Rybelsus doesn't have the same heart-related benefits (lower risk of heart attack and stroke). The tablets must also be taken first thing in the morning with no more than 4 ounces of water. You must wait 30 minutes before eating, drinking, or taking other medications to fully absorb the Rybelsus.
It's also important to remember that Rybelsus comes in 3mg, 7mg, and 14mg strengths. Only patients taking the Ozempic 0.5mg dose for type 2 diabetes can switch to Rybelsus.
What about Mounjaro?
Mounjaro (tirzepatide) is a newer, once-weekly injection approved for type 2 diabetes. It works on the same targets as semaglutide, plus an additional target. This results in a greater A1C and weight loss reduction compared to Ozempic. But, Monjaro has yet to be approved for weight loss or the same heart benefits.
A 72-week study with almost 940 adult participants reported an average weight loss of nearly 15.7% (approximately 35 pounds). The placebo group lost an average of 3.3% of their body weight.
If you're having difficulties getting your semaglutide for weight loss, your healthcare provider or pharmacist may be able to help. This may include things like compounded semaglutide or switching to a medication like Saxenda.
Thanks again for listening to The Peptide Podcast, we love having you as part of our community. You can find out more information about semaglutide on our previous podcasts.
If you love this podcast, please share it with your friends and family on social media, and have a happy, healthy week!
Pro Tips
We're huge advocates of using daily collagen peptide supplements in your routine to help with skin, nail, bone, and joint health. But what do you know about peptides for health and wellness?
Giving yourself a peptide injection can be scary or confusing. But we've got you covered. Check out 6 tips to make peptide injections easier.