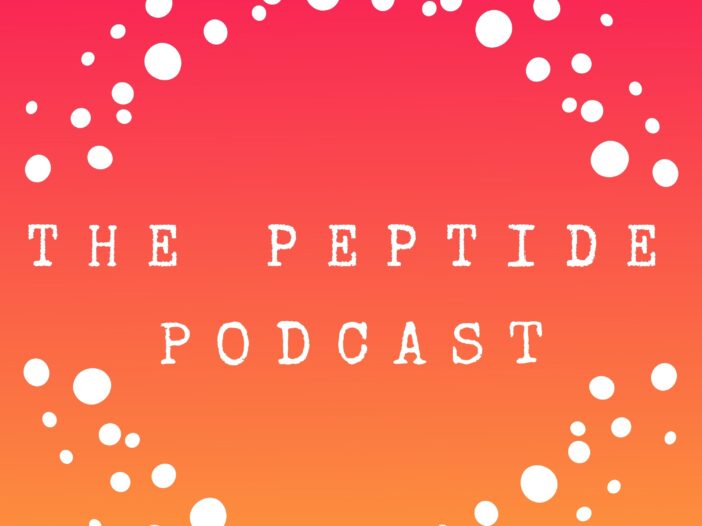 We've decided to do a mini-series on peptides and weight loss. Over the next few weeks, we'll cover topics like what semaglutide is, how semaglutide works for weight loss, the side effects of semaglutide, and how semaglutide compares to other peptides for weight loss.
But today, we'll cover semaglutide, what it is, how it works for weight loss, and how effective semaglutide is for weight loss.
What is semaglutide?
Semaglutide is a glucagon-like peptide-1 (GLP-1) agonist. It was originally approved in 2017 to help control blood sugar in people with Type 2 diabetes.
You may know semaglutide as Ozempic, the injectable form of the medication or Rybelsus, the oral pill. Both of these dosage forms are used in people with Type 2 diabetes. Wegovy, a higher-dose version, is used to help people lose weight.
Why is semaglutide dosed higher for weight loss?
It was found that people taking Ozempic to help control blood sugar also lost weight while taking this medication. Because of this, the manufacturer of the medication studied semaglutide in people without Type 2 diabetes, but at a higher dose.
Based on their weight loss findings, the FDA-approved semaglutide (under the brand name Wegovy) for weight loss in adults with a body mass index (BMI) great than or equal to 30mg/kg2 alone or a BMI of 27 mg/kg2 with at least one weight-related issue (e.g., high blood pressure, high cholesterol, sleep apnea, CVD).
How does semaglutide work for weight loss?
Semaglutide should be used with lifestyle changes, including a healthy diet and exercise, to help people lose weight.
After you eat a meal, semaglutide helps to lower your blood sugar by mimicking a gut hormone. This causes your pancreas to release insulin and blocks your liver from releasing sugar. It also slows down how quickly food leaves your stomach. This makes you feel full longer and suppress your appetite. All of these things together lead to weight loss.
It's important to know that semaglutide is not a type of insulin. Although it stimulates your pancreas to release insulin when sugar is present, it needs your body's insulin to do so.
It's also important to know that semaglutide isn't a stimulant. Semaglutide does not work like phentermine, a weight loss medication with stimulating effects that help curb your appetite.
How effective is semaglutide for weight loss?
One reason there's a lot of buzz around semaglutide is the amount of weight people lost during clinical trials. A 68-week study with almost 2,000 adult participants reported an average weight loss of nearly 15% (approximately 35 pounds). The placebo group lost an average of 2.5% of their body weight.
*The average starting weight of the participants was 232 pounds.
Thanks again for listening to The Peptide Podcast. You can find more information at pepties.com. We love having you as part of our community. If you love this podcast, please share it with your friends and family on social media. Have a happy, healthy week!
Pro Tips
We're huge advocates of using daily collagen peptide supplements in your routine to help with skin, nail, bone, and joint health. But what do you know about peptides for health and wellness?
Giving yourself a peptide injection can be scary or confusing. But we've got you covered. Check out 6 tips to make peptide injections easier. And, make sure you have the supplies you'll need. This may include syringes, needles, alcohol pads, and a sharps container.