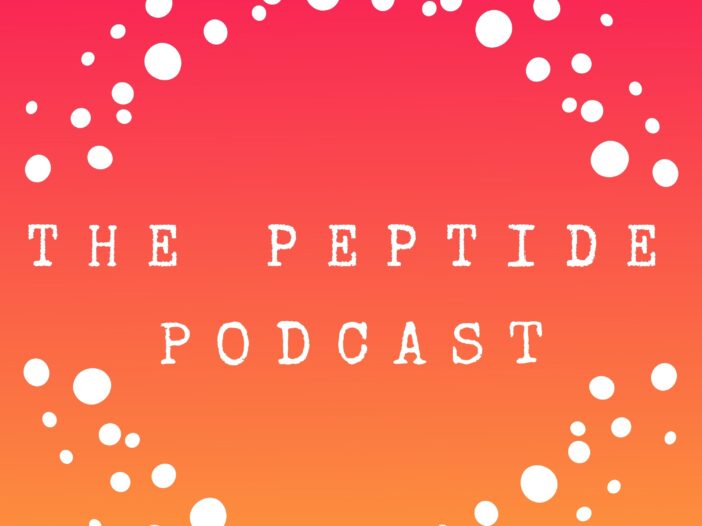 Today we'll talk about a question I get asked a lot. Is it safe to take metformin with semaglutide? 
The short answer: It depends. But before we dive into how taking metformin and semaglutide together may affect you, I'd like to go over why someone might be prescribed both semaglutide and metformin.
Semaglutide (Ozempic) and metformin are prescribed to help people with type 2 diabetes manage their blood sugar. However, semaglutide (Wegovy) can also help people manage their weight, especially when used in addition to healthy lifestyle changes like diet, regular exercise, and stress management. Metformin is also prescribed to help treat some symptoms of polycystic ovary syndrome (PCOS), like insulin resistance, irregular menstrual cycles, obesity, and increased hair growth.
Can I take metformin and semaglutide together for weight loss?
The short answer is yes. In fact, when prescribed together, the medications help manage blood sugar levels. Type 2 diabetes, obesity, and PCOS have been linked to insulin resistance. In this condition, the body doesn't respond appropriately to insulin, leading to high blood sugar and weight gain. Semaglutide stimulates insulin secretion from the pancreas to lower blood sugar and reduce appetite; metformin improves insulin sensitivity.
There's no interaction between metformin and semaglutide. Both medications are considered safe when taken as instructed. Still, it's important to remember that taking semaglutide with blood-sugar-lowering medications like metformin can raise the risk of low blood sugar (hypoglycemia).
If you have type 2 diabetes and you've been prescribed metformin to help manage your blood sugar, it's important to regularly check your blood sugar levels to help avoid low blood sugar. Your healthcare provider may also suggest that you have an emergency glucagon product or carry glucose tablets to raise your blood sugar quickly if severe low blood sugar happens. Signs of low blood sugar include feeling shaky, having a fast heartbeat, sweating, confusion, dizziness, or feeling hungry.
They may also lower your metformin dose to decrease your risk of low blood sugar.
Although rare, low blood sugar can happen if you take semaglutide alone. But this typically doesn't happen because semaglutide tells your body to release insulin in response to food.
What about side effects?
When taken together, the side effects are typically the same as those experienced when taking the medications on their own. We've discussed the common side effects of semaglutide before, but I'd like to review them again.
The common side effects of semaglutide are stomach-related (nausea, vomiting, diarrhea, constipation, burping, and bloating) and usually occur with dose increases and go away with time. And some people experience headaches and fatigue.
Similar to semaglutide, most people experience stomach-related side effects like diarrhea, nausea, vomiting, and gas.
What about alcohol use?
A couple of weeks ago, we discussed how the occasional alcoholic beverage is okay with semaglutide. But it's important to remember that you may be at risk for pancreatitis and kidney problems with long-term, heavy alcohol use. This risk is higher for dehydrated people due to fluid loss from side effects like nausea, vomiting, or diarrhea.
Like semaglutide, heavy alcohol use should be avoided while taking metformin as it can increase the risk of developing a condition called lactic acidosis. Lactic acidosis is when too much lactic acid is in our blood, and our organs cannot function properly. This is considered a medical emergency. Symptoms of lactic acidosis include trouble breathing, stomach pain, and muscle aches.
Oddly enough, you may have heard that semaglutide can may alcohol less appealing for people taking it. In other words, you may not even want to drink alcohol while taking semaglutide. This is likely because when you drink alcohol, a chemical called dopamine is released. Typically, dopamine makes you feel good. But when you take semaglutide, glucagon-like peptide-1 (GLP-1) agonist targets areas in the brain that block the dopamine boost.
Thanks again for listening to The Peptide Podcast, we love having you as part of our community. If you love this podcast, please share it with your friends and family on social media, and have a happy, healthy week!
Pro Tips
We're huge advocates of using daily collagen peptide supplements in your routine to help with skin, nail, bone, and joint health. But what do you know about peptides for health and wellness?
Giving yourself a peptide injection can be scary or confusing. But we've got you covered. Check out 6 tips to make peptide injections easier