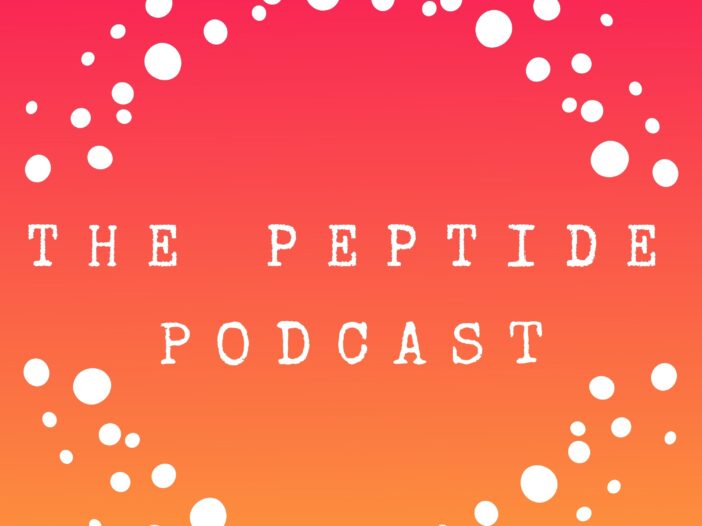 Peptide therapies have gained significant attention in modern healthcare, offering targeted solutions for a range of health concerns. Peptide therapies may help increase natural human growth hormone (HGH) levels, improve gut health, and promote tissue healing. There are also peptides for weight loss, sleep, brain health, sexual wellness, and skin health. 
As the demand for these therapies grows, so does the number of peptide clinics catering to people looking for these innovative treatments.
In this podcast, we'll talk about how you can choose the best peptide clinic to ensure you make an informed and safe decision about your health.
1. Expertise and Credentials
First and foremost, research the clinic's medical professionals. Verify their qualifications, experience, and specialization in peptide therapies to make sure you're in capable hands. You'll also want to check that they have the necessary credentials to administer peptide therapies. A clinic with knowledgeable professionals inspires confidence in the quality of care you'll receive.
2. Customization
Peptide therapies aren't one-size-fits-all solutions. Look for a clinic that tailors treatments to your unique health profile and goals. A customized approach ensures you receive the most suitable peptide therapy.
3. Research and Evidence-Based Approach
A reputable peptide clinic should have staff that stay updated with the latest research in peptide therapies. An evidence-based approach ensures you receive treatments rooted in scientific knowledge.
4. Transparent Pricing
Peptide therapies can be expensive. They can also vary in cost from one clinic to another. Finding clinics that provide clear, transparent pricing (no hidden fees) is important. A reputable clinic should provide pricing information for consultation fees, treatment costs, supplies, and additional services. Understanding pricing upfront can prevent unexpected financial burdens during your peptide wellness journey.
5. Consultation Process
A thorough initial consultation is essential for a successful peptide therapy journey. The clinic should discuss your past and current medical history, current medications, allergies, lifestyle, and current goals.
6. Safety Protocols, Monitoring, and Follow-up
Safety is paramount. Ask about the clinic's safety protocols, including the monitoring process during and after treatment. Regular follow-ups should be standard throughout your peptide journey.
7. Communication and Accessibility
Effective communication is key. Opt for clinics with accessible and responsive communication channels to make it easy to ask questions, address concerns, and schedule appointments (e.g., website, text, email, phone call).
8. Legal and Ethical Compliance
Verify that the clinic operates ethically and complies with all state/country laws and regulatory standards.
9. Facility Hygiene
Visit the clinic before your initial consultation if possible. A clean and well-maintained environment is indicative of their commitment to patient safety.
10. Success Stories
Don't be shy. Ask for success stories or case studies showcasing positive outcomes from the peptide therapies offered.
11. Accessibility
Consider the clinic's location and hours of operation to save time and hassle, particularly if you require regular appointments. Additionally, check if the clinic offers flexible hours or virtual appointments to accommodate your schedule.
12. Privacy and Confidentiality
Your medical information should be treated with the utmost confidentiality. Ensure the clinic has privacy measures in place.
13. Patient Education
A reputable clinic should educate you about your peptide options, potential side effects, and expected outcomes. It should also go over your peptide dose, frequency, and how to store it. And if injections are necessary, the clinic should show you how to give yourself a shot.
14. Peptide Quality and Purity
Under certain conditions, the FDA allows pharmacies to make medications with a drug shortage. Peptides are produced by specialized pharmacies that source pharmaceutical-grade active ingredients (amino acids in this case) and combine them to make a finished medication or product.
If you're going to purchase your peptide therapies through a compounding pharmacy or a clinic, you'll want to make sure that you ask if the peptide was made at a facility that's registered with the FDA and follows good manufacturing practices at their facility. This will ensure that the peptides you receive don't contain extra ingredients and is safe for use.
15. Gut Feeling
Lastly, trust your gut. If a clinic doesn't feel right or doesn't meet your expectations, continue your search until you find one that aligns with your needs. You can also contact your PCP or favorite pharmacist for clinic recommendations.
Thanks again for listening to The Peptide Podcast. We love having you as part of our community. If you love this podcast, please share it with your friends and family on social media, and have a happy, healthy week!
Pro Tips
We're huge advocates of using daily collagen peptide supplements in your routine to help with skin, nail, bone, and joint health. But what do you know about peptides for health and wellness?
Giving yourself a peptide injection can be scary or confusing. But we've got you covered. Check out 6 tips to make peptide injections easier.