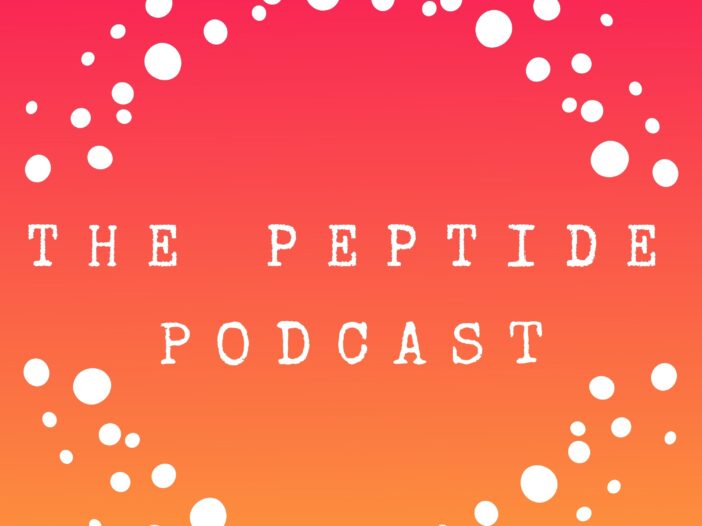 Today we're going to talk about the importance of sleep and different peptide therapy options available to help with sleep.
Before we talk about why sleep is so important, I think it's necessary to go over what happens during sleep. When we're sleeping, we go through several sleep cycles. And, in each of these sleep cycles, you go through different stages of sleep.
There are two main stages of sleep: rapid eye movement (REM) and non-rapid eye movement (NREM) sleep.
After you fall asleep, your sleep cycles will mostly be NREM sleep. During this time, you'll have three sleep phases: two light and a deep sleep phase.
After you've been asleep for about 6 hours, most of your sleep will be REM sleep. This is the stage when you are dreaming occurs.
So what is the importance of this?
Deep sleep and REM sleep help your body in different ways. Deep sleep helps your body heal. Research has shown that muscle growth, tissue repair, and growth hormone release occur during deep sleep. It's also shown that REM sleep is vital for learning new information, brain development, and emotional regulation.
How much sleep do you need?
Individual sleeping requirements can vary depending on age, overall health, medications, underlying sleep disorders, and lifestyle. The National Sleep Foundation recommends that adults ages 18 to 60 should get 7 or more hours per night while adults 61 to 64 should get 7 to 9 hours per night. If you're 65 years and older, getting 7 to 8 hours of sleep per night is recommended.
Not only is it important to get the correct amount of sleep, but your body also needs quality sleep. But how can you know if you've had good sleep? You can usually define your sleep quality by how you feel the next day.
If you wake up feeling well-rested, energized, and refreshed, it's likely because you've had quality sleep.
What can affect sleep quality?
Many things can affect your sleep quality ranging from medical conditions (e.g., chronic pain, anxiety, depression) to the medications you take or just having a stressful day at home or work. But trying to create a sleep-friendly environment by avoiding technology before bed and avoiding caffeine and alcohol before bed may help.
What happens if you don't get enough sleep?
Let's face it. It's normal to have occasional sleepless nights. Maybe you had a stressful day at work, a sick family member, or one too many cocktails at your friend's party. The next day, you wake up feeling groggy and irritated and unable to concentrate at work. The good news is that this feeling shall pass. But for some people, the physical health problems associated with sleeping problems (lack of sleep for 3 months or longer), increase their risk of depression, diabetes, high blood pressure, heart disease, stroke, and unintentional weight gain. They can also have decreased immune function and get sick more often.
What peptides may help with sleep problems?
DSIP (Delta Sleep-Induced Peptide) has been shown to promote delta wave sleep (deep sleep). In studies, disturbed sleep was normalized when injections of DSIP were given. Better performance and increased alertness were seen during awake cycles, along with improved stress tolerance and coping behavior.
Selank is typically used as an "anti-anxiety" peptide. It does this by enhancing the effects of GABA, thus reducing anxiety. But it also increases serotonin levels. Serotonin influences our appetite and mood and regulates our sleep-wake cycle. Low serotonin levels can lead to depression and insomnia. Therefore, if you take Selank and increase your serotonin levels, you may improve your sleep balance.
As we get older, growth hormone secretion decreases. As a result, it's common for aging people to experience a decline in strength and energy as well as other age-related changes like increased body fat, decreased lean muscle mass, loss of skin elasticity, and poor sleep. Growth hormone-releasing hormones (or GHRHs) like CJC 1295 and Tesamorelin and growth hormone-releasing peptides (GHRPs) like Ipamorelin promote the increase in growth hormone and enhance sleep quality.
Thanks again for listening to The Peptide Podcast; we love having you as part of our community. If you love this podcast, please share it with your friends and family on social media, and have a happy, healthy week!
Pro Tips
We're huge advocates of using daily collagen peptide supplements in your routine to help with skin, nail, bone, and joint health. But what do you know about peptides for health and wellness?
Giving yourself a peptide injection can be scary or confusing. But we've got you covered. Check out 6 tips to make peptide injections easier. And, make sure you have the supplies you'll need. This may include syringes, needles, alcohol pads, and a sharps container.