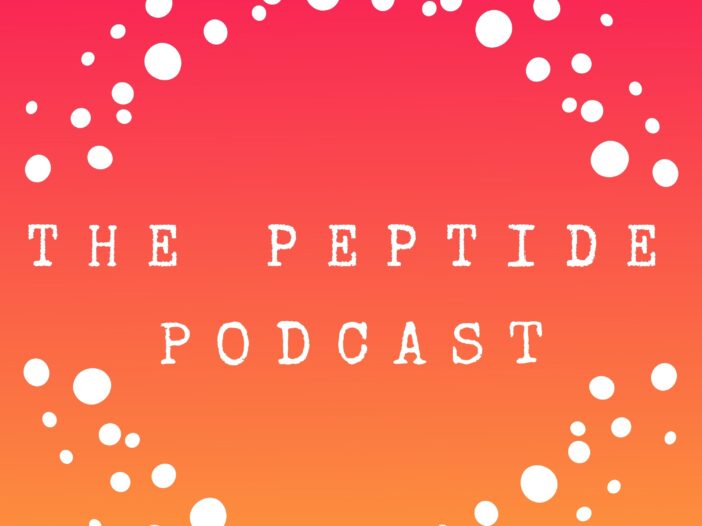 Cerebrolysin – a unique peptide-based drug that has garnered attention for its potential brain-boosting effects. In this podcast, we'll cover Cerebrolysin, understanding what it is, how it works, and its potential benefits in optimizing brain function.
What is Cerebrolysin?
Cerebrolysin is a nootropic drug developed and manufactured by Ever Pharma, a pharmaceutical company based in Austria and Germany. It's a mix of peptides originally derived from pig brain tissues and processed to create a peptide-based solution rich in neurotrophic factors. These neurotrophic factors are essential proteins that support neurons' growth, survival, and maintenance, aiding in their communication and overall brain health.
*The FDA has approved it as an orphan drug (for use in rare disorders like ALS and frontotemporal dementia). However, it's widely used in over 70 countries worldwide.
How Does Cerebrolysin Work?
The exact mechanism of Cerebrolysin's action is not entirely understood, but it is believed to work through multiple pathways to promote brain health and cognitive function.
Neurotrophic Effects: Neurotrophic factors in Cerebrolysin stimulate neuronal growth, maintenance, and repair. These factors aid in forming new connections between neurons, enhancing synaptic plasticity, and improving overall brain connectivity.
Antioxidant Properties: Cerebrolysin has demonstrated antioxidant activity, neutralizing harmful free radicals in the brain that can damage cells and impair cognitive function. By reducing oxidative stress, it supports brain cells' longevity and health.
Anti-Apoptotic Effects: Apoptosis is a process of programmed cell death. Cerebrolysin has shown anti-apoptotic properties, protecting neurons from premature cell death and preserving brain tissue.
Anti-Inflammatory Actions: Chronic inflammation in the brain can be detrimental to cognitive function. Cerebrolysin exerts anti-inflammatory effects, potentially mitigating neuroinflammation and its negative impact on the brain.
Enhanced Blood Flow: Improved cerebral blood flow is crucial for delivering essential nutrients and oxygen to brain cells. Cerebrolysin has been shown to increase blood flow, supporting the brain's metabolic demands.
What are the benefits of Cerebrolysin?
Cognitive Enhancement: Cerebrolysin's neurotrophic effects contribute to improved memory, learning, and overall cognitive performance. It mainly benefits individuals experiencing cognitive decline due to aging or certain neurodegenerative conditions.
Neuroprotective Effects: The drug's antioxidant and anti-apoptotic properties help protect brain cells from damage and death, potentially slowing down the progression of neurodegenerative disorders like Alzheimer's and Parkinson's disease.
Stroke Recovery: Cerebrolysin has shown promise in aiding stroke recovery. By supporting neuronal repair and enhancing blood flow, it may aid in rehabilitating neurological function after a stroke.
Traumatic Brain Injury (TBI) Support: In cases of TBI, Cerebrolysin's neuroprotective effects may assist in reducing damage to brain tissue and promoting recovery.
Mood Enhancement: Some studies suggest that Cerebrolysin may have mood-enhancing effects, potentially helping individuals with mood disorders or depression.
How do you take Cerbrolysin?
Cerebrolysin is typically administered through intramuscular (IM) or intravenous (IV) injections. The dosage and duration of treatment vary depending on the individual's condition and the physician's assessment. Typically given over 2-4 weeks. Repeat doses are based on clinical response and underlying diagnosis.
Indications: Stroke, TBI, Vascular Dementia, and Alzheimer's Disease. You can think of this for clinical syndromes that contribute to brain inflammation and oxidative stress.
Is Cerbrolysin safe to take?
As with any medication, Cerebrolysin may cause side effects in some individuals. Common side effects include headaches, dizziness, sweating, and nausea. Mild allergic reactions at the injection site can also happen. Serious adverse effects are rare, but if experienced, immediate medical attention is necessary.
Who shouldn't take Cerebrolysin?
– Pork allergy or cultural objection
– Unstable seizure disorder
– Severe kidney impairment
If you or a loved one are considering Cerebrolysin as a treatment option, consult a qualified healthcare professional to determine its suitability and safety for your specific needs. As science advances, the quest for unlocking the full potential of the human brain remains a fascinating journey, with Cerebrolysin paving the way for new possibilities in the field of neuropharmaceuticals.
Thanks again for listening to The Peptide Podcast, we love having you as part of our community. If you love this podcast, please share it with your friends and family on social media, and have a happy, healthy week!
Pro Tips
We're huge advocates of using daily collagen peptide supplements in your routine to help with skin, nail, bone, and joint health. But what do you know about peptides for health and wellness?
Giving yourself a peptide injection can be scary or confusing. But we've got you covered. Check out 6 tips to make peptide injections easier.