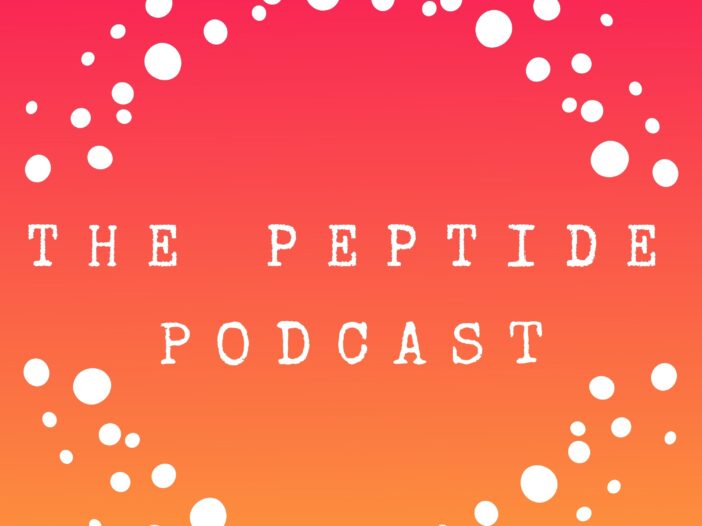 A while back, we discussed our gut microbiome and its importance for digestion and heart health. We also discussed how it's associated with many other health conditions, like obesity, insulin resistance, diabetes, depression, and inflammatory bowel disease.
If you remember correctly, 70% of your immune system is in your digestive tract, and your gut has most of your body's immune cells. It's also home to trillions of microscopic organisms that help your overall health.
But we really didn't focus on the process of digestion. We all eat food, digest it, and eventually eliminate it from our bodies. In theory, this process sounds simple, but it's pretty complex.
We've had a lot of questions about digestive enzymes and natural supplements containing digestive enzymes since we had our podcast about BPC 157 and gut health. So today, we'll touch on how digestive enzymes work in the body and go over different digestive enzyme supplements.
So how does this all work?
We eat food to get the nutrients that our bodies need to keep us alive. For this to happen, we have digestive enzymes. Digestive enzymes are released by the mouth, stomach, pancreas, and small intestine in response to us thinking about, seeing, smelling, and chewing food.
When you start to chew food, digestive enzymes in your saliva break down your food. Then, after you swallow your food, digestive enzymes in the stomach and intestines further break down the food into smaller components (nutrients) that can be absorbed into the blood.
Three main digestive enzymes break down our food's fats, carbohydrates, and proteins. Amylases break down carbohydrates into sugars. Proteases break down proteins into amino acids. And lipases break down fats into fatty acids.
Sometimes the body doesn't make enough digestive enzymes.
This can happen when the pancreas stops making digestive enzymes in people with diabetes, cystic fibrosis, pancreatic cancer, or chronic pancreatitis (inflammation of the pancreas).
It can also happen if people don't have enough stomach acid due to medications like antacids or medical conditions like hypothyroidism and stomach cancer.
And people who have had gastric bypass may have a deficiency in digestive enzymes. This surgery removes part of the digestive tract that makes digestive enzymes.
What are the symptoms of digestive enzyme deficiencies?
If your food cannot get broken down properly and pass through your digestive system comfortably, you may experience symptoms like gas, bloating, nausea, stomach pain, heartburn, diarrhea, fatty stools, and fatigue. You may even risk malnutrition because you can't absorb the proper nutrients from your food. In addition, some people have issues with weak bones (insufficient calcium and vitamin D), low red blood cell count (anemia caused by vitamin B12 deficiency), and nerve pain in their feet.
Who needs digestive enzymes?
If you're dealing with uncomfortable digestive symptoms, trying over-the-counter (OTC) digestive enzyme supplements can be easy. But it's not necessary. If you're not deficient, you don't need to take supplements. However, if you lack digestive enzymes, you should supplement the digestive enzymes you don't have.
You should talk to your healthcare provider first. They will ask you questions about your symptoms and get tests done to reach a possible diagnosis.
Are natural digestive enzyme supplements safe?
Clinical studies show that natural digestive enzymes may help with symptoms. Still, more studies are needed to prove their effectiveness and safety. They are not risk-free, and some people may experience allergic reactions or interactions with their medications.
OTC products derived from plants, animals, or fungal sources are available. Some products that you may see include papain (from papayas), bromelain (from pineapples), trypsin (from bacteria or fungi or the pancreas of pigs), and alpha-galactosidase (Beano) from fungi.
Also, kiwis (actinidin), oats (lipase), and honey (amylase) in their raw state have naturally occurring digestive enzymes that break down protein, fat, and sugar, respectively.
What about BPC 157?
So you've tried everything to heal your gut. You've talked to your healthcare provider, and you've had tests done to rule out digestive enzyme deficiencies. Then, you've changed your diet. You've focused on eating a diverse range of foods, particularly high-fiber foods, and foods rich in polyphenols. You've limited your intake of artificial sweeteners and take antibiotics only when necessary. You've even tried taking a daily probiotic to help reduce gut inflammation and encourage "good" bacteria to grow.
No matter what you've tried, you continue to have stomach pain, cramping, gas, or bloating.
This is where BPC 157 may help. You can find out more information about BPC 157 and gut health at pepties.com.
Thanks again for listening to The Peptide Podcast. We love having you as part of our community. If you love this podcast, please share it with your friends and family on social media. Have a happy, healthy week!
Pro Tips
We're huge advocates of using daily collagen peptide supplements in your routine to help with skin, nail, bone, and joint health. But what do you know about peptides for health and wellness?
Giving yourself a peptide injection can be scary or confusing. But we've got you covered. Check out 6 tips to make peptide injections easier. And, make sure you have the supplies you'll need. This may include syringes, needles, alcohol pads, and a sharps container.