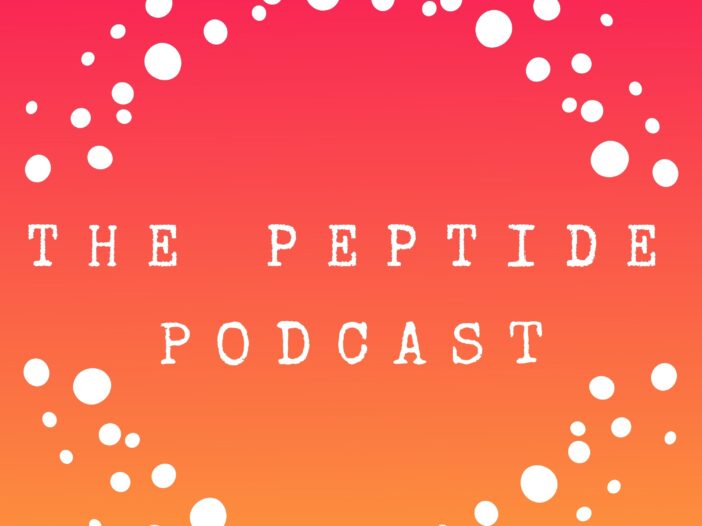 Last week we focused on medications that may decrease interest in sex. We also covered PT-141 (bremelanotide), a peptide therapy used to help women and men with low sex drive, and Kisspeptin-10, which helps with increased arousal and sexual attraction.
Since then, we have had a lot of questions from our women podcast listeners about other common causes and symptoms of low sex drive and how it's diagnosed and treated. So today, we thought we could help answer some of those questions.
It's important to know that there's a difference between sex drive and arousal. A person's sex drive is the desire or interest in having sex. Sexual arousal is feeling "turned on" or sexually excited. A person can feel sexually aroused but not want sex. Likewise, a person can want sex and not be able to become physically aroused.
What are some symptoms related to low sex drive?
People can experience little to no interest in all types of sexual activity (including masturbation and sexual fantasies). Others can have little to no sexual thoughts or difficulty initiating sex or find little to no pleasure in having sex.
What are some common causes of low sex drive in women besides medications?
We touched on this a bit last week, but low sex drive in women has many potential causes. Medical conditions like depression, hypothyroidism, diabetes, and high blood pressure, may all cause a low sex drive. Even hormonal changes (e.g., during pregnancy, after childbirth, or while breastfeeding) can decrease interest in sex. In fact, this can happen for months after having a baby. During this postpartum period, your body undergoes significant hormonal and physical changes that may lead to a lower sex drive. The good news is that once you've completely recovered from your pregnancy and delivery, your sex drive should recover.
And some people with relationship or mental health issues have a low sex drive. This shouldn't be a surprise that your emotional health can affect your sex drive. Clinical studies have shown that low sexual desire is strongly linked to depression and anxiety.
Also, many women suffer pelvic floor disorders (e.g., recently having a baby, being in menopause, being overweight, or heavy lifting regularly) that can cause pelvic pain during sex. And pain with sex can cause a bunch of negative emotions related to sex itself, like frustration, fear, and stress.
Speaking of stress, chronic, everyday stress can also cause a low sex drive. We've talked about chronic stress before in the context of weight gain. I think it's important to remember that cortisol is a hormone released into your bloodstream when your body undergoes stress. This hormone causes an increase in your heart rate and blood pressure. However, over time, if your body experiences repeated stress, you may begin to feel tired and depressed. As a result, your body will start using other hormones like estrogen and testosterone to overcome high-stress levels. This leads to a low sex drive.
How is low sex drive diagnosed?
It's common to experience a low sex drive as we age and in menopause. This is due to decreasing testosterone levels and other physical changes (e.g., vaginal dryness, burning, and irritation) that occur as we age. A decline in sexual desire over time is normal for many people. Still, when a low sex drive continues longer than 6 months and affects a person's quality of life (e.g., causes emotional distress or relationship issues), this can be considered hypoactive sexual desire disorder (HSDD).
There's no test to diagnose HSDD; however, having an open, honest discussion with your healthcare provider about your sex drive is a good start. They can determine if your low sex drive is due to psychological issues, medication, or if there's another cause, like an infection or hormonal changes.
If your medication is causing a low sex drive, your healthcare provider may have you stop the medication if it's not needed. Or they may switch you to an alternate medication that doesn't cause a low sex drive. But don't stop your medication without speaking to your healthcare provider first.
Your healthcare provider may suggest other medications or peptides like PT-141 or Kisspeptin-10.
Thanks again for listening to The Peptide Podcast. You can find more information at pepties.com. We love having you as part of our community. If you love this podcast, please share it with your friends and family on social media. Have a happy, healthy week!
Pro Tips
We're huge advocates of using daily collagen peptide supplements in your routine to help with skin, nail, bone, and joint health. But what do you know about peptides for health and wellness?
Giving yourself a peptide injection can be scary or confusing. But we've got you covered. Check out 6 tips to make peptide injections easier. And, make sure you have the supplies you'll need.
This may include syringes, needles, alcohol pads, and a sharps container.