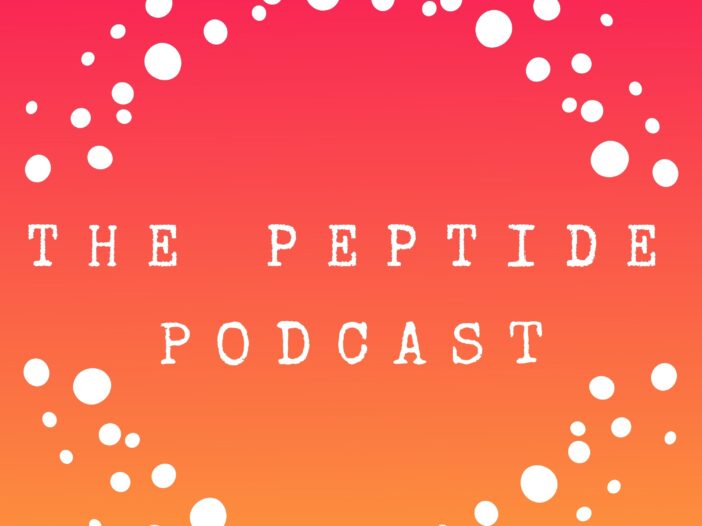 A while back, we did a mini-series on peptides and sexual wellness. We covered PT-141 (bremelanotide), a peptide therapy used to help women and men with low sex drive. And Kisspeptin-10, a peptide that helps with increased arousal and may help with infertility.
But we really didn't focus on what causes a low sex drive. So today, we'll touch on the possible mental and physical causes that may affect your sex drive, but we'll focus on medications that may lead to a decreased interest in sex.
It's important to know that a low sex drive can affect both men and women. Medical conditions like depression, hypothyroidism, diabetes, and high blood pressure, may all cause a low sex drive. Even hormonal changes (e.g., during pregnancy, after childbirth, or while breastfeeding) can decrease interest in sex. And some people who use alcohol, have relationship issues, or certain infections (e.g., vaginal yeast infections, urinary tract infections) have a low sex drive.
Certain medications may cause low sex drive as a side effect. But remember that not everyone taking certain medications will have the same issues.
Some antidepressants and antipsychotics are more likely to cause a low sex drive than others. For example, selective serotonin reuptake inhibitors (SSRIs) like Paxil, Zoloft, and Proac are more likely to cause a low sex drive than Wellbutrin or Remeron. While older antipsychotics like Haldol, used to treat schizophrenia and bipolar disorder, are more likely to cause a low sex drive than Risperdal.
Benzodiazepines like Xanax, Ativan, and Valium, used to treat anxiety and seizure disorder, can lower your sex drive.
Many people with heart failure report having a low sex drive. This is because people with heart failure need different medications to reduce how fast or hard their heart has to work and medications that get rid of extra fluid. Unfortunately, some heart failure medications like Digoxin, Spironolactone, beta-blockers, and other water pills like hydrochlorothiazide can lower their sex drive.
Acid reflux or "heartburn" happens when stomach acid travels back into the esophagus. And people who take medications for "heartburn" (e.g., Pepcid and Zantac) have reported a lower sex drive.
Even medications that affect sex hormones (e.g., estrogen, testosterone, and progesterone) can decrease libido. Examples of these medications include birth control and Lupron (used to treat prostate cancer).
And lastly, people who use opioids like Norco and Ultram to treat pain can also have a lower sexual desire.
How to improve sex drive caused by medications?
Always talk to your healthcare provider first. They can determine if your low sex drive is due to your medications or if there's another cause, like an infection or hormonal changes. If your medication is causing a low sex drive, your healthcare provider may have you stop the medication if it's not needed. Or they may switch you to an alternate medication that doesn't cause a low sex drive. But don't stop your medication without speaking to your healthcare provider first.
Your healthcare provider may suggest other medications or peptides like PT-141 or Kisspeptin-10.
What is PT-141?
PT-141 (bremelanotide) is a melanocortin receptor agonist peptide. Melanocortin is a natural hormone in your body that works on receptors in your brain and nervous system to cause sexual arousal and influence sexual behavior. However, we don't know exactly how it works to improve sex drive. It can also work on receptors in cells that produce skin color (melanocytes).
You may know PT-141 as Vyleesi. This medication was originally FDA-approved in 2019 to help low sex drive in women who haven't gone through menopause yet. While it's not approved for low sex drive in men, some may use it off-label.
In these cases, men also use PT-141 to help improve erections, libido, sex drive, and performance.
What is Kisspeptin-10?
Kisspeptin-10 is a neuropeptide involved in reproduction, sexual behavior, and sexual attraction. It helps increase activity in the brain associated with sexual attraction and arousal.
Kisspeptin-10 also stimulates the hypothalamus to release gonadotropin-releasing hormone (GnRH), which in turn signals the pituitary gland to release luteinizing hormone (LH) and follicle-stimulating hormone (FSH). These hormones play a role in the production of both testosterone and estradiol.
Thanks again for listening to The Peptide Podcast. You can find more information at pepties.com. We love having you as part of our community. If you love this podcast, please share it with your friends and family on social media. Have a happy, healthy week!
Pro Tips
We're huge advocates of using daily collagen peptide supplements in your routine to help with skin, nail, bone, and joint health. But what do you know about peptides for health and wellness?
Giving yourself a peptide injection can be scary or confusing. But we've got you covered. Check out 6 tips to make peptide injections easier. And, make sure you have the supplies you'll need. This may include syringes, needles, alcohol pads, and a sharps container.