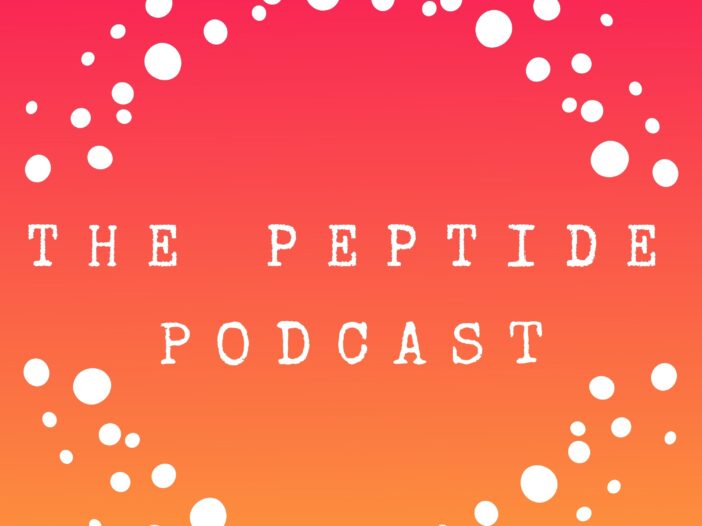 Have you ever reached for a bag of chips or a pint of ice cream when you're feeling sad, stressed, or bored? Many of us turn to food as a source of comfort or distraction at some point in our lives — to deal with our feelings or to reward ourselves. This is what's known as emotional eating. And, unfortunately, emotional eating doesn't fix emotional problems.
And, if you've ever thought about food all day, tried to avoid unhealthy food, or found yourself planning your next meal, you've experienced "food noise."
Today, I want to talk about emotional eating and food noise, understanding their impact on our relationship with food, and how we can develop healthier habits.
What is emotional eating?
Emotional eating refers to using food as a coping mechanism for dealing with emotions rather than eating in response to physical hunger. Some people prefer certain foods when they become emotional. And people who emotionally eat can sometimes eat larger portions than they would like to.
What causes emotional eating?
Coping mechanism: Several studies have shown that a link between emotions and food starts early in life. When we're babies, we are given food (e.g., breastmilk, formula, and cereal) as a source of comfort. When we eat, a chemical in the brain called dopamine is released that causes us to feel good. So it shouldn't be surprising that food can be addicting or comforting for some people.
But remember, this relief from negative emotions is short-lived and can lead to feelings of guilt, regret, or even worsening emotional states.
Emotional Triggers: Emotional eating is often triggered by emotions such as stress, relationship struggles, frequent dieting, lack of sleep, depression, anxiety, boredom, or even celebrations and happiness. These emotions can lead us to seek comfort or distraction in food, as it provides a temporary sense of control.
Comfort Food: Emotional eating involves consuming "comfort foods" typically high in calories, fat, or sugar. These foods are often associated with positive memories or feelings of nostalgia, which further enhances their appeal during emotional moments.
What is food noise?
Food noise, simply put, is a preoccupation with food. It could be thoughts about food and eating, like meal planning, looking up recipes, reading menus, avoiding unhealthy foods, or thinking about stopping eating.
How do I cope with emotional eating?
It's important to recognize your triggers and ask yourself why you're emotionally eating. Before eating, ask yourself if your body is physically hungry.
Emotional Awareness: Recognize and acknowledge your emotions without turning to food as the primary coping mechanism. Find alternative ways to deal with stress or negative emotions, such as engaging in physical activity, talking to a friend, or practicing relaxation techniques. You can also read or listen to music.
Mindful Eating: Practice mindful eating by paying attention to physical hunger cues, savoring each bite, and eating slowly. You should pay attention to things like flavor and texture. And check in with yourself while eating to see if you are hungry or full. This can help you become more attuned to your body's needs and make conscious choices about what and how much you eat.
How do I cope with food noise?
Avoid getting hungry: Stock your pantry and fridge with nutritious foods, and limit the presence of highly processed and calorie-dense foods. Start your meal with a lean protein source and vegetables.
Get enough sleep: Too little sleep leads to higher levels of ghrelin (a gut hormone that stimulates appetite) and lower levels of leptin (a hormone released by your fat cells that suppress your appetite).
Seek Professional Help: If emotional eating or food noise becomes a persistent challenge and significantly impacts your well-being, consider seeking support from a registered dietitian, therapist, or counselor. They can provide personalized guidance and help you develop coping strategies.
What about GLP-1 medications like semaglutide?
It's a fact that many of us have an unhealthy relationship with food, which can lead to emotional eating or food noise. And it's only common sense that we need to fix that relationship, adopt healthy lifestyle changes, and better understand what's going on in our bodies if we want to optimize our health.
GLP-1 medications like semaglutide aren't for everyone. But they can be life-changing for people where they're clinically appropriate.
When you're not hungry all of the time, it's much easier to focus on nutrition, regular exercise, stress management, and getting good quality sleep.
Thanks again for listening to The Peptide Podcast, we love having you as part of our community.
If you love this podcast, please share it with your friends and family on social media, and have a happy, healthy week!
Pro Tips
We're huge advocates of using daily collagen peptide supplements in your routine to help with skin, nail, bone, and joint health. But what do you know about peptides for health and wellness?
Giving yourself a peptide injection can be scary or confusing. But we've got you covered. Check out 6 tips to make peptide injections easier.