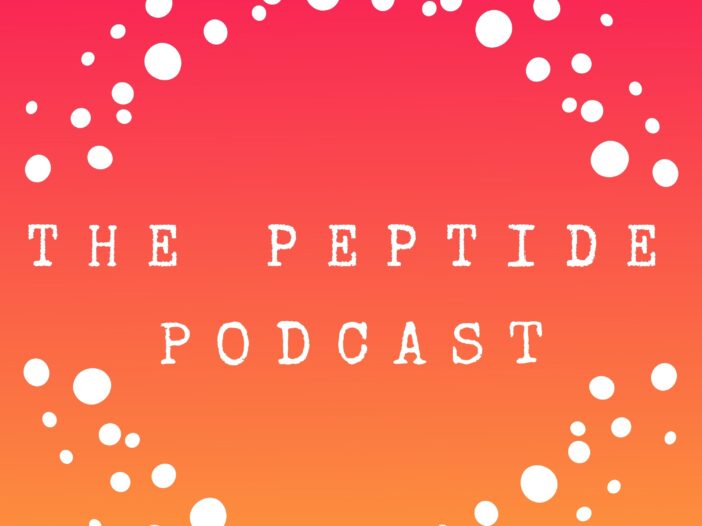 Today I have some exciting news to share. I've recently opened a peptide and wellness clinic, Bay Islands Fitness And Transformation Clinic (BIFAT Clinic), on the beautiful island of Roatán, Honduras, with my husband.
Our goal is to offer a personalized approach to weight loss and wellness using peptide therapies.
As many of you may already know, with the latest weight loss trend that everyone is buzzing about on social media, many people have reported dramatic results with semaglutide therapy.
Unfortunately, the heightened interest in semaglutide has led to supply chain issues and shortages that are affecting people who rely on it for weight loss (Wegovy) and type 2 diabetes (Ozempic). At BIFAT Clinic, we've partnered with a cGMP-certified, FDA-registered, peptide API manufacturer, so we'll always have safe, quality peptides available.
Another benefit for our clients will be the reduced costs compared to markets in America. Semaglutide doesn't come cheap. The cash price of Wegovy (without insurance) is about $1800 for a 28-day supply. And, sadly, the Affordable Care Act doesn't require health plans to cover obesity-related medications. So while your plan may cover some types of obesity-related treatments or medications, the amount of coverage you'll receive depends on your specific plan and your prescription coverage. Most people are left to pay the full cash price of the medication.
And let's be real, who can afford that? We believe that everyone should have access to safe, affordable peptides with transparent pricing. We take pride in providing the most competitive pricing around.
But how are we able to do this? Well, it's simple.
There are no middlemen.
We don't use pharmacies. We negotiate and partner directly with a peptide manufacturer to provide safe, quality peptides to get the best possible price. Then, we show you exactly how much you'll pay for your monthly peptide treatments on our website. Our prices will always be transparent, and you won't be surprised by hidden fees. We'll also supply you with all the supplies you need to get started on your peptide journey.
We're established in Próspera.
The Próspera Platform is a digital governance platform and business ecosystem with a legal and regulatory environment designed to promote economic growth for Honduras and promote innovation. This allows us to offer our products at highly competitive rates.
We believe with Próspera, we can give our clients the best products and turn our best ideas into a reality for the people of Honduras.
If you've made changes to the way you eat and have increased your physical activity but still struggle to lose weight, you may be a candidate for semaglutide injections at BIFAT Clinic.
You can work with me, the healthcare provider at BIFAT Clinic, to see if semaglutide is right for you in addition to lifestyle changes, including a healthy diet and exercise.
If you're ready to start your personalized approach to weight loss and wellness, we'd love to help you. To learn more about BIFAT Clinic and our offerings, visit our website at bifat.life or contact us at WhatsApp at +504 3183 8381. We're also available by email at info@bifat.life. Our office is located in the Pristine Bay Beach Club in French Harbour in Roatán, Honduras.
Thanks again for listening to The Peptide Podcast. Have a happy, healthy week! We hope to see you soon!
Pro Tips
We're huge advocates of using daily collagen peptide supplements in your routine to help with skin, nail, bone, and joint health. But what do you know about peptides for health and wellness?
Giving yourself a peptide injection can be scary or confusing. But we've got you covered. Check out 6 tips to make peptide injections easier. And, make sure you have the supplies you'll need. This may include syringes, needles, alcohol pads, and a sharps container.