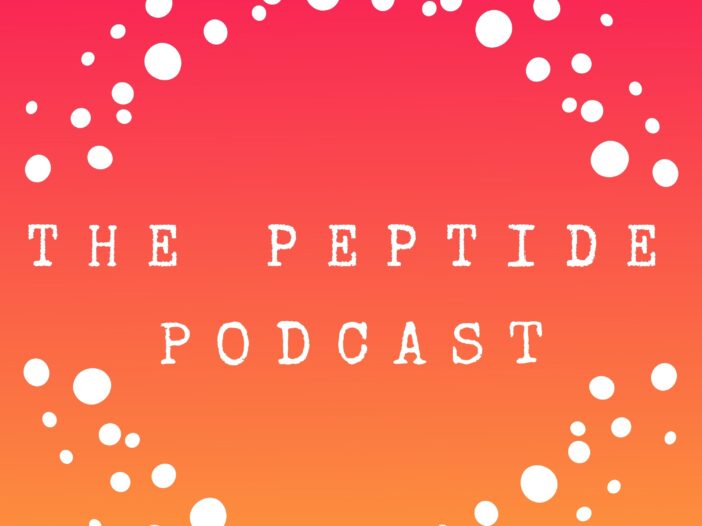 Polycystic Ovary Syndrome (PCOS) affects millions of women worldwide, leading to distressing symptoms and potential health complications. While various treatment options have been explored, a recent breakthrough has emerged in GLP-1 agonists, offering new hope and possibilities for managing this complex condition. In this podcast, we'll talk about what PCOS is, common symptoms of PCOS, current treatments available for PCOS, including lifestyle changes and medications, and the role of GLP-1 agonists in this condition.
What is PCOS?
PCOS is a hormonal imbalance that affects people with ovaries. It affects different parts of the body, including the reproductive system, metabolism, and the skin. People with PCOS usually have high levels of "male hormones", specifically androgens. Some examples of androgens are testosterone, DHEAS, and DHT. People with PCOS also have high levels of insulin. When there are high levels of insulin, it can cause insulin resistance. In this situation, the cells in the body ignore insulin. When this happens, blood sugar levels are high, which can lead to prediabetes and type 2 diabetes.
People with PCOS may also have irregular periods. This is also due to high levels of androgens in the body. Unfortunately, because of this, PCOS is one of the most common causes of infertility. It's also associated with sleep apnea, obesity, acne, high blood pressure, and high cholesterol. It can also increase the risk of depression and anxiety.
What are the symptoms of PCOS?
Some people may have one or two symptoms. Common symptoms include irregular periods (e.g., no period, missed period, or very heavy periods) and cysts on one or both ovaries. Others may experience fertility problems and obesity. At the same time, others can experience skin problems such as increased hair growth on the face, chest, stomach, and upper thighs (hirsutism), acne or oily skin, or patches of thick, dark skin on the neck, armpits, or genitals (acanthosis).
What are common PCOS treatments?
Lifestyle changes should focus on nutrition (healthy balanced diet) and exercise. This is because weight loss can lower your androgen levels, improving PCOS symptoms and lowering your risk of heart disease and diabetes. Weight loss can also help regulate your menstrual cycle, increasing ovulation and pregnancy rates.
Medication options for PCOS include hormonal birth control to help regulate periods and improve acne. It may also include medications that lower or block androgen levels, such as spironolactone, flutamide, and finasteride. These medications help with acne and excess hair growth.
Metformin should be used for women and adolescent girls with PCOS and type 2 diabetes. Metformin helps lower blood sugar levels to help insulin resistance due to PCOS. It may also help with irregular periods.
Some people may require medications that help with fertility. Some examples include clomiphene and letrozole. These medications help stimulate ovulation, which increases your chance of getting pregnant.
The role of GLP-1 agonists for PCOS
GLP-1 (Glucagon-Like Peptide-1) agonists like semaglutide are a class of medications primarily used to manage diabetes. However, recent research has uncovered their potential in treating PCOS. GLP-1 is a hormone that stimulates insulin secretion and inhibits glucagon production, helping to regulate blood sugar levels. In the context of PCOS, these agonists offer several benefits:
1. Managing Insulin Resistance: Insulin resistance is a common feature of PCOS, leading to elevated insulin levels in the bloodstream. GLP-1 agonists enhance insulin sensitivity, assisting the body in utilizing insulin effectively. Doing so helps regulate blood sugar levels and reduce the risk of type 2 diabetes in women with PCOS.
2. Weight Management: Many women with PCOS struggle with obesity, exacerbating the syndrome's symptoms. GLP-1 agonists can promote weight loss by increasing feelings of fullness, reducing appetite, and slowing down gastric emptying. This weight loss can lead to improved hormonal balance and reduced severity of PCOS symptoms.
3. Restoring Menstrual Regularity: One of the hallmark signs of PCOS is irregular menstrual cycles. GLP-1 agonists have been found to restore menstrual regularity by addressing the underlying insulin resistance and hormonal imbalances. This regularity is important for improving fertility and overall reproductive health.
4. Reducing Androgen Levels: Elevated levels of androgens in women with PCOS contribute to symptoms like acne and excessive hair growth. GLP-1 agonists help lower androgen levels, alleviating these distressing symptoms and improving the quality of life for individuals affected by PCOS.
Thanks again for listening to The Peptide Podcast, we love having you as part of our community. If you love this podcast, please share it with your friends and family on social media, and have a happy, healthy week!
Pro Tips
We're huge advocates of using daily greens in your routine to help with gut, skin, nail, bone, and joint health. We take AG1 (athletic greens) every day. Not only does it have vitamins, minerals, and a diverse range of whole-food sourced ingredients, but it also has probiotics to promote a healthy gut microbiome and adaptogens to help with focus and mood balance. It's vegan, paleo, and keto-friendly.