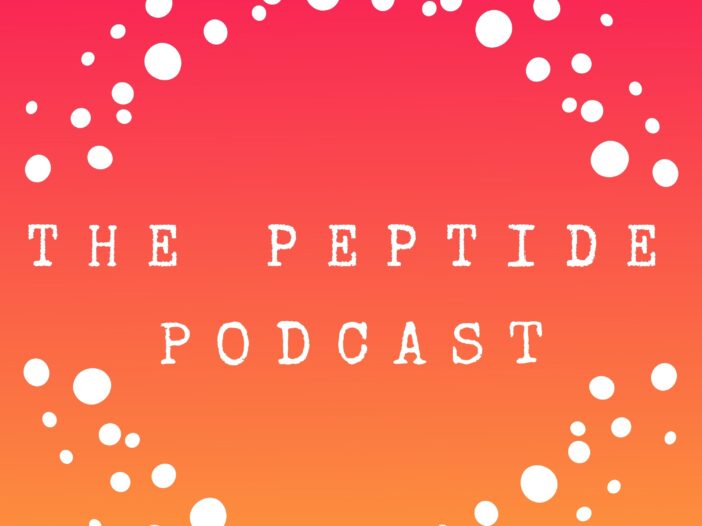 The aging process brings with it many changes. You might notice signs of aging, like gray hair and wrinkles. And some may experience health problems like dementia, heart disease, and certain types of cancer. You may also find that you get sick more often or don't recover as quickly from illness and injury as you did when you were younger. But why does this happen? It turns out that our immune system plays an important role in the aging process. 
Your immune system helps you fight infections. But as we age, our body's natural defense mechanism weakens, making us more vulnerable to diseases and infections. This is because your inflammation levels increase as you age. In recent years, scientists have been delving into the world of peptides, discovering their incredible potential in enhancing the aging immune system.
In this podcast, we'll talk about why inflammation increases with age, how to test inflammation levels, and how to decrease your inflammation levels as you age (e.g., lifestyle changes and peptide therapy).
What happens to the immune system as you age?
As you age, inflammatory changes happen. While scientists don't know exactly why or how inflammation increases with age, some theories speculate it's due to increased stress in the body, cell damage from free radicals, DNA damage, and stem cell aging. There are also theories that cytokines (inflammatory chemicals) increase with age, leading to inflammation.
It's important to remember that not all inflammation is harmful. We need inflammation to happen to help our bodies heal from injuries. But, chronic inflammation may cause Alzheimer's, Parkinson's, or heart disease. It may also cause type 2 diabetes and certain types of cancer.
While aging can lead to chronic inflammation, other risk factors like obesity, smoking, low estrogen and testosterone levels, stress, lack of sleep, and a diet high in saturated and trans fats and sugars also increase the risk for inflammation.
Can I test my inflammation levels?
It's important to know that it's hard to measure inflammation. This is because lab tests don't tell you where or why there's inflammation. Lab tests can tell you if your lab value is abnormal, suggesting there is inflammation somewhere in your body.
Lab tests typically used as markers for inflammation include complete blood counts (CBC), C-reactive protein (CRP), erythrocyte sedimentation rate (ESR), and fibrinogen.
How can I decrease my inflammation levels?
Researchers are currently studying ways to slow inflammation levels as you age. Some studies suggest limiting the amount of calories you consume can decrease inflammation. Other studies show that increasing your intake of zinc or resveratrol (found in grapes and wine) may help prevent aging and reduce inflammation.
There may be ways to improve your immune health through diet and physical activity. Eating less sugar and saturated and trans fats can help boost your immune system. You can also try to eat more fruits and vegetables. Blueberries, leafy green vegetables (e.g., spinach, kale, and broccoli), and cauliflower have high levels of antioxidants to help decrease inflammation. While fatty fish (e.g., salmon, tuna, trout, and sardines) are rich in omega-3 fatty acids to help lower levels of inflammation.
Peptides and inflammation regulation
Peptides have been studied for their anti-inflammatory properties, which can help regulate the immune response. By reducing excessive inflammation, peptides contribute to maintaining a healthy immune system, ensuring it functions optimally without causing harm to the body's tissues.
Thymosin alpha 1 (TA1): In our bodies, TA1 is known as a natural senolytic, which induces the death of aging cells our thymus makes. Taking TA1 as peptide therapy mimics the body's natural release of TA1 in the thymus gland, which stimulates the production of T cells. It also decreases the production of specific proteins called cytokines that can cause chronic inflammatory or immune responses in some people (e.g., chronic fatigue syndrome and fibromyalgia).
Studies have shown that people fighting infection have less circulating TA1 than healthy people.
Antimicrobial Peptides (AMPs): Antimicrobial peptides, a diverse group of molecules found in various organisms, are our body's natural defense against bacteria, viruses, and fungi. For instance, LL-37, a human AMP, has shown remarkable efficacy against many pathogens. Scientists are now exploring synthetic versions of AMPs as potential treatments to combat infectious diseases, boosting our immune system's ability to fight harmful invaders.
Gut-Brain Peptides: The gut plays a significant role in our overall immune health, housing a vast network of immune cells. Peptides such as BPC -157 and β-casomorphins, derived from milk proteins, have been studied for their impact on the gut-brain axis. By nurturing a healthy gut environment, these peptides indirectly support the immune system, ensuring it functions optimally.
Epitalon: Epitalon is a synthetic peptide that has been studied for its potential to slow down the aging process. It works by stimulating the production of telomerase, an enzyme that protects and lengthens telomeres, the protective caps on the ends of chromosomes. Telomeres naturally shorten as cells divide, a process associated with aging. Epitalon has shown promise in rejuvenating immune cells by preserving telomere length, promoting a more youthful and robust immune system in aging individuals.
Epitalon also acts as an antioxidant that eliminates free radicals responsible for damaging and killing cells. Free radicals are unstable atoms that can damage cells, causing illness and aging. In turn, Epitalon plays an important role in helping to suppress cancerous tumor growth.
Thanks again for listening to The Peptide Podcast, we love having you as part of our community. If you love this podcast, please share it with your friends and family on social media, and have a happy, healthy week!
Pro Tips
We're huge advocates of using daily greens in your routine to help with gut, skin, nail, bone, and joint health. We take AG1 (athletic greens) every day. Not only does it have vitamins, minerals, and a diverse range of whole-food sourced ingredients, but it also has probiotics to promote a healthy gut microbiome and adaptogens to help with focus and mood balance. It's vegan, paleo, and keto-friendly.