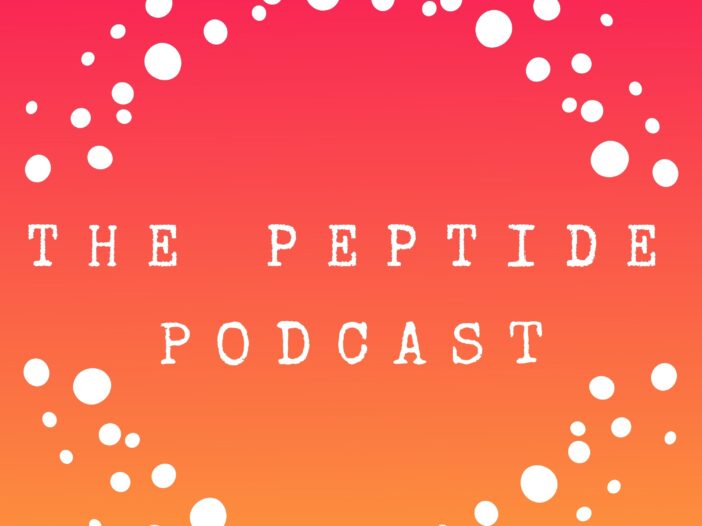 This week we are continuing our mini-series on semaglutide. Today we'll cover how semaglutide compares to other weight-loss peptides that are on the market and promising weight-loss peptides in the pipeline.
What weight loss peptides are available?
Besides semaglutide (Wegovy), another injectable glucagon-like peptide-1 (GLP-1) agonist available is liraglutide (Saxenda). Saxenda was the first medication in its class to be approved for weight loss. Unlike semaglutide, it's short-acting and needs to be given daily.
A couple of weeks ago, we mentioned that one reason there's a lot of buzz around semaglutide is the amount of weight people lost during clinical trials. A 68-week study with almost 2,000 adult participants reported an average weight loss of nearly 15% on semaglutide compared to 2.5% on placebo. Liraglutide, on the other hand, has been shown to provide an average weight loss of 8% from baseline body weight.
Unlike semaglutide, Saxenda is approved for use in children at least 12 years old. Semaglutide is only approved for use in people at least 18 years old.
It's important to know that Victoza, an FDA-approved medication used to treat Type 2 diabetes, has the same active ingredient as Saxenda. However, Saxenda is approved at a higher dose (3 mg) than Victoza (0.6, 1.2, and 1.8 mg). The 3 mg dose has been shown to be more effective at helping people lose weight. This is why Victoza is not approved for weight loss.
What peptide weight loss medications are in the pipeline?
Tirzepatide (Mounjaro), also a GLP-1 agonist, is a newer medication recently approved for Type 2 diabetes. Like semaglutide, Mounjaro was studied in people without Type 2 diabetes to treat obesity. Based on their weight loss findings, the highest dose of the medication reduced body weight by about 21% of the total body weight compared to the placebo group, who lost an average of 3%.
These results are an important step forward for potentially expanding more therapeutic peptide weight loss options. In fact, on October 6 the FDA granted tirzepatide a "fast track" review to be designated as a treatment for obesity. To receive this label, Eli Lilly, the manufacturer of Mounjaro, will be using data from the SURMOUNT-1 clinical trial and the ongoing SURMOUNT-2 trial, which is investigating the medications use in people with type 2 diabetes who have excess weight or obesity.
Although the SURMOUNT-2 trial won't' be completed until April 2023, the FDA's fast-track designation allows for the rolling submission of trial data. This means the FDA can review data as it comes in, instead of waiting for the entire trial to wrap up. This helps speed up the review process, resulting in a faster approval date.
As always, speak with your healthcare provider or pharmacist to see what medication is right for you. You'll also want to keep in mind that most of these peptides are quite popular and difficult to get your hands on right now through retail pharmacies. If the medication you need is not in stock, you may be able to get your medication from a compounding pharmacy.
Always check that the compounding pharmacy you are using is credible. The pharmacy should follow USP 797 guidelines to help protect you from getting contaminated products.
Thanks again for listening to The Peptide Podcast. You can find more information at pepties.com. We love having you as part of our community. If you love this podcast, please share it with your friends and family on social media. Have a happy, healthy week!
Pro Tips
We're huge advocates of using daily collagen peptide supplements in your routine to help with skin, nail, bone, and joint health. But what do you know about peptides for health and wellness?
Giving yourself a peptide injection can be scary or confusing. But we've got you covered. Check out 6 tips to make peptide injections easier. And, make sure you have the supplies you'll need. This may include syringes, needles, alcohol pads, and a sharps container.