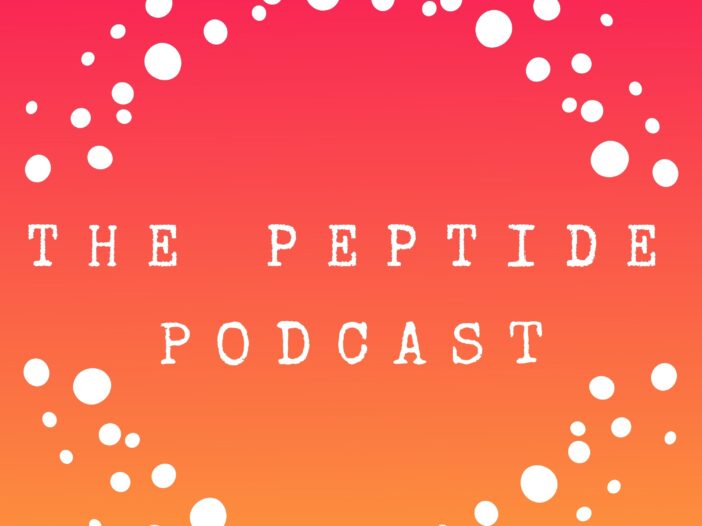 Have you ever wondered how your brain stays sharp and focused? There's a fascinating peptide called DIHEXA that plays a superhero role in boosting brain power. Imagine a tiny helper that supports your memory, thinking skills, and overall brain function. In this podcast, we'll cover DIHEXA, understanding what it is, how it works, and the incredible benefits it may offer in optimizing brain function. 
What is DIHEXA?
Think of it as a tiny building block for your brain. This peptide is like a superhero sidekick, helping your brain cells communicate better and ensuring everything runs smoothly.
How Does DIHEXA Work?
DIHEXA comes from angiotensin IV. Angiotensin IV is a peptide in your body that helps regulate blood pressure and fluid balance. It has many effects on the central nervous system, like helping the process of learning and taking in new information, experiences, and skills (memory acquisition). It also affects our memory recall and object recognition.
DIHEXA's secret lies in its ability to enhance a molecule called acetylcholine. Think of acetylcholine as a messenger that helps brain cells talk to each other. DIHEXA ensures plenty of this messenger is around, making communication between brain cells clearer, faster, and more efficient. This means your brain can process information quicker and remember things more effectively. It's like giving your brain a turbo boost!
What are the benefits of DIHEXA?
First off, it's like a personal trainer for your memory. It helps strengthen your ability to remember things, like your favorite song lyrics or important dates, which can be helpful in people with Alzheimer's. Next, DIHEXA enhances your focus and attention. Imagine concentrating better during class or when you're working on a project – that's what DIHEXA can help you achieve!
DIHEXA also supports your problem-solving skills. It's like having a clever friend who helps you solve puzzles faster. Plus, it's been shown to promote overall brain health (mental stamina), keeping your thinking skills sharp as you grow older.
What is the typical dose of DIHEXA?
DIHEXA can be taken by mouth or used as a topical cream. The typical dose is 20 to 80 mg, 4 to 5 days per week, depending on why you're using it. It's also important to know that you shouldn't use DIHEXA when taking cerebrolysin.
We discussed cerebrolysin several weeks before, but I'd like to review what cerebrolysin is and how it helps with cognitive health. Cerebrolysin is a nootropic peptide that supports neurons' growth, survival, and maintenance, aiding in their communication and overall brain health. It may help people with traumatic brain injury (TBI) or stroke recovery and mood enhancement.
It can also improve memory, learning, and overall cognitive performance. And the drug's antioxidant and anti-apoptotic properties help protect brain cells from damage and death, potentially slowing down the progression of neurodegenerative disorders like Alzheimer's and Parkinson's.
If you or a loved one are considering DIHEXA as a treatment option, consult a qualified healthcare professional to determine its suitability and safety for your specific needs. As science advances, the quest for unlocking the full potential of the human brain remains a fascinating journey, with DIHEXA paving the way for new possibilities in the field of neuropharmaceuticals.
Thanks again for listening to The Peptide Podcast, we love having you as part of our community. If you love this podcast, please share it with your friends and family on social media, and have a happy, healthy week!
Pro Tips
We're huge advocates of using daily collagen peptide supplements in your routine to help with skin, nail, bone, and joint health. But what do you know about peptides for health and wellness?
Giving yourself a peptide injection can be scary or confusing. But we've got you covered. Check out 6 tips to make peptide injections easier.