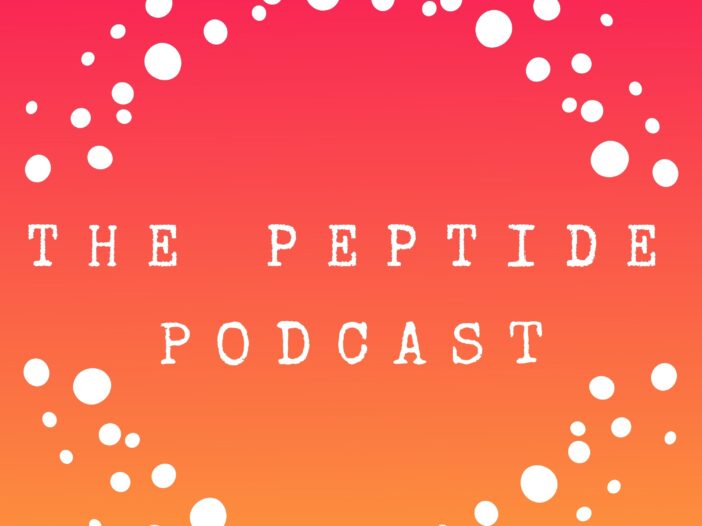 Today we are talking about everything collagen peptides! We'll cover the benefits of collagen peptides, how to take collagen peptides, and potential side effects. All this and more in less than 2 minutes.
What do collagen peptides do for you?
Let's face it. Our body changes as we age. And some of these changes, like fine lines and wrinkles, are annoying. But other changes to our bodies can cause serious problems in our daily life. Our bones and muscles may become weaker, affecting our coordination and balance.
While we haven't discovered the fountain of youth just yet, some benefits you may receive from collagen peptide therapy can help aging skin, nails, bones, joints, and heart health benefits:
Bones:
May help with osteoporosis (condition when bones become weak)
Joints:
Decrease joint pain
May help with osteoarthritis (a condition in which the cartilage and bone in joints of the hands, hips, and knees wear down over time)
Muscles:
May boost muscle mass in aging men
Heart:
May decrease risk for atherosclerosis (when plaque builds up on the walls of your arteries and causes the wall to thicken and harden)
How do I take collagen peptides?
Collagen peptides can be taken with or without food any time during the day. But, it can be hard to know where to start with so many products available. There are powders, capsules, and gummies to liquid shots, and collagen bars to choose from.
But, finding the right product type can go a long way. You'll want to use a collagen peptide that's convenient and works with your lifestyle. Do you like the convenience of swallowing capsules? Would you rather eat your collagen with your meal?
Collagen powders are versatile and offer a fun way to add collagen to your daily nutrition. The powders are easily added to your favorite hot or cold drink, baked goods, or mixed into your favorite dish (e.g., eggs, oatmeal, yogurt, and baked goods). Make sure to mix a scoop (or two) of your collagen peptide powder while you're cooking your dish so the powder can dissolve.
Capsules may seem more convenient, but look at the label and check the dose. How many grams of collagen is in 1 scoop of collagen powder? Compare that to how many capsules you will need to get the same dose. Remember, capsules tend to be on the large side. If you struggle taking pills, this may not be the most fun part of your day.
Liquid shots are pre-measured and ready to drink, so you can skip the mixing or swallowing capsule routine.
The bottom line, the best way to take collagen peptides is what works best for you.
Is it safe to take collagen peptides every day?
Yes. Collagen peptides are generally well tolerated. But, collagen supplements are made from common food allergens such as fish (marine) and eggs (ESM). People with allergies to these foods should avoid these products made with these ingredients. Some people may experience:
Allergic reactions (e.g., skin rash, itching, hives, or swelling of face, throat, lips, or tongue)
You should tell your healthcare provider about any side effects you experience.
What is the best collagen peptide supplement?
Before you wander down the supplement aisle at your local pharmacy or troll the internet in the thick of all the information (or misinformation) when looking for a collagen peptide supplement, choose products made with hydrolyzed collagen, so it's easier for your body to digest and absorb the collagen peptides. Make sure the collagen is from grass-fed, hormone-free animals, so you're using the healthiest, cleanest products.
Our favorite collagen peptide powder is Thorne® Collagen Plus.
What We Like:
Gluten free
Dairy free
Soy free
Derived from natural flavors and colors
13 grams of grass-fed, hormone-free collagen per serving (1 scoop)
You can find more information at pepties.com. That's peptides without the D. Where we are tying all the peptide information together.
Thanks again for listening to The Peptide Podcast. We love having you as part of our community. If you love this podcast please share it with your friends and family on social media. Have a happy, healthy Friday!
Pro Tips
Giving yourself a peptide injection can be scary or confusing. But we've got you covered. Check out 6 tips to make peptide injections easier. And, make sure you have the supplies you'll need. This may include syringes, needles, alcohol pads, and a sharps container.