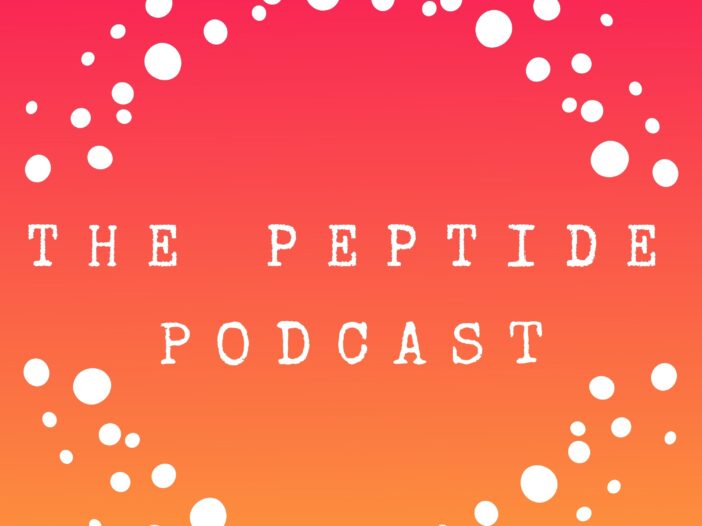 Today we are talking about who we are and why you want to listen!
***The Peptide Podcast is on a mission to help people enjoy making decisions about their health and wellness. Staying informed with our SIMPLE, FAST, FUN approach.
We'll keep you up-to-date on everything peptides… From disease management and prevention to performance health, anti-aging strategies, and more.
We'll give you accurate, unbiased information so you can choose the peptides that suit YOU best.
In our casual and easy-to-understand style, we help you save time and energy for what matters most.
***You'll get me as your host. An experienced clinical pharmacist. I know all too well that the internet is flawed, confusing, and hard to navigate. I'm passionate about helping you stay informed, save time, and feel less overwhelmed by the amount of information (or misinformation) on the internet.
I really believe peptides are the future of individualized medicine. They have certainly shown promise in both clinical and practical application, and yet they remain largely misunderstood by many. I've also seen firsthand how peptides have helped my husband. They have been a sort of boost that's helped improve his overall well-being and his body perform at its peak. It's been fun to watch.
So stick around, subscribe to our podcast, and let's take this journey together and learn all there is to know about peptides, their potential benefits, how they work, and so much more!
I promise to keep it simple, fast, and fun!
You can find more information at pepties.com. That's peptides without the D. Where we are tying all the peptide information together.
Thanks again for listening to The Peptide Podcast, we love having you as part of our community. If you love this podcast please share it with your friends and family on social media. Let us know…How have you found peptides to help you? What has worked? What's not? What have you learned about yourself? And subscribe to our podcast. We'll see you next time on The Peptide Podcast. Have a happy, healthy week!