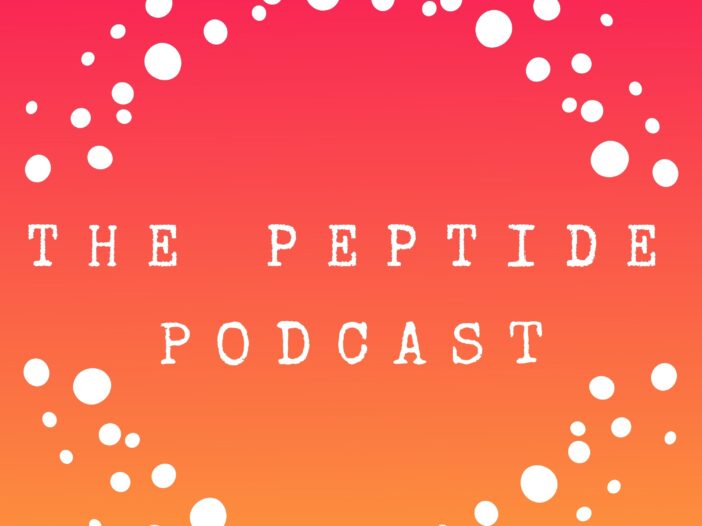 Semaglutide, a medication commonly used to treat type 2 diabetes and obesity, has gained significant attention in recent years due to its effectiveness in helping patients achieve better blood sugar control and weight management. But, some individuals who take semaglutide may experience an unpleasant side effect: heartburn (acid reflux). In this podcast, we'll talk about why heartburn occurs with semaglutide and provide valuable insights on how to manage this side effect.
What is the connection between semaglutide and heartburn?
Semaglutide is part of a class of medications known as glucagon-like peptide-1 (GLP-1) receptor agonists. It works by mimicking the effects of a naturally occurring hormone called GLP-1, which helps regulate blood sugar levels and control appetite. While semaglutide has proven to be a game-changer for many patients in managing their diabetes and obesity, it can sometimes trigger heartburn.
Why do some people get heartburn with semaglutide?
Several factors contribute to the development of heartburn in people taking semaglutide. In fact, clinical studies show that about 2% of people reported symptoms of heartburn. And interestingly enough, these trials show that people are more likely to experience heartburn while taking the lower dose of semaglutide (0.5 mg weekly). Keep in mind that most reported side effects get worse with higher doses (1 mg, 1.7 mg, and 2.4 mg weekly).
Most people reported heartburn symptoms as a "burning sensation in their esophagus or throat", indigestion, or burping.
And although it's not known how long semaglutide-induced heartburn lasts, studies have shown that the majority of people keep taking semaglutide despite this side effect.
It's not exactly clear why semaglutide causes heartburn but there are a few speculations.
Delayed Gastric Emptying: Semaglutide slows down how fast food leaves your stomach. Because it slows digestion, it can help you feel full longer and faster. This is how it helps you lose weight. Because semaglutide slows down the emptying of the stomach, it can lead to the accumulation of stomach acid. This acid backup can cause heartburn symptoms.
Relaxation of the Lower Esophageal Sphincter (LES): The LES is a muscle that separates the esophagus from the stomach and prevents stomach acid from flowing back into the esophagus. When you take semaglutide, food hangs around in your stomach longer, causing the LES to relax, making it easier for stomach acid to make its way into the esophagus, leading to heartburn.
Diet: Some individuals taking semaglutide may continue eating large meals or spicy foods. Consuming larger meals or spicy foods can exacerbate heartburn symptoms.
Nausea and vomiting: Unfortunately, the most common side effects of semaglutide are stomach-related. This can include nausea and vomiting. When you vomit, acid rises from your stomach into your esophagus, burning its lining and causing you to feel pain or discomfort (indigestion).
How can you manage heartburn caused by semaglutide?
Experiencing heartburn while taking semaglutide doesn't mean you have to discontinue the medication. There are several effective strategies you can try to manage heartburn and continue benefiting from semaglutide's positive effects on your diabetes or weight management journey.
1. Adjust Your Eating Habits
Eat Smaller Meals: Consuming smaller, more frequent meals can help reduce the pressure on your stomach and minimize the risk of acid reflux.
Avoid Trigger Foods: Identify foods that trigger heartburn for you and limit or eliminate them from your diet. Common triggers include spicy foods, acidic foods, caffeine, and alcohol. Citrus fruits, tomatoes, and chocolate can also cause heartburn.
Chew Thoroughly: Take your time when eating, and chew your food thoroughly. This can help ease the digestive process and reduce the risk of heartburn.
Avoid late-night snacking: Refrain from eating within a few hours of bedtime to minimize the risk of nighttime heartburn.
Stay hydrated: Drinking plenty of water can help dilute stomach acid and reduce the risk of heartburn.
2. Change your sleeping position
If your heartburn gets worse at bedtime, try elevating the head of your bed by about 6-8 inches with a wedge. This can help prevent stomach acid from flowing into the esophagus while you sleep. Sleeping on your left side can also help keep stomach acid down.
3. Wear loose clothing
Tight waistbands put pressure on your stomach which can force more stomach acid into your esophagus and cause heartburn. Wearing loose pants or skirts can help relieve your symptoms.
4. Consult Your Healthcare Provider
If heartburn persists for more than 2 weeks or becomes severe, consult your healthcare provider. They may recommend adjusting your semaglutide dosage, switching to an alternative medication, or prescribing medications to manage heartburn symptoms.
5. Try an over-the-counter heartburn medication
Over-the-counter (OTC) antacids can provide temporary relief from heartburn symptoms by neutralizing stomach acid. Examples include Tums, Rolaids, Alka-Seltzer, and Mylanta. These medications typically start working within minutes. Other OTC medications like famotidine take a couple of hours to start working. But these medications may provide longer-lasting relief. Remember to talk with your healthcare provider before using them regularly, as they may interact with other medications you're taking.
While heartburn can be an unwelcome side effect of semaglutide, it doesn't have to deter you from reaping the benefits of this effective medication for managing type 2 diabetes and obesity.
By making dietary and lifestyle adjustments, consulting your healthcare provider, and considering over-the-counter remedies, you can successfully manage heartburn while continuing your treatment with semaglutide.
Remember that open communication with your healthcare team is essential to finding the right balance between managing your condition and minimizing side effects.
Thanks again for listening to The Peptide Podcast, we love having you as part of our community. If you love this podcast, please share it with your friends and family on social media, and have a happy, healthy week!
Pro Tips
We're huge advocates of using daily greens in your routine to help with gut, skin, nail, bone, and joint health. We take AG1 (athletic greens) every day. Not only does it have vitamins, minerals, and a diverse range of whole-food sourced ingredients, but it also has probiotics to promote a healthy gut microbiome and adaptogens to help with focus and mood balance. It's vegan, paleo, and keto-friendly.