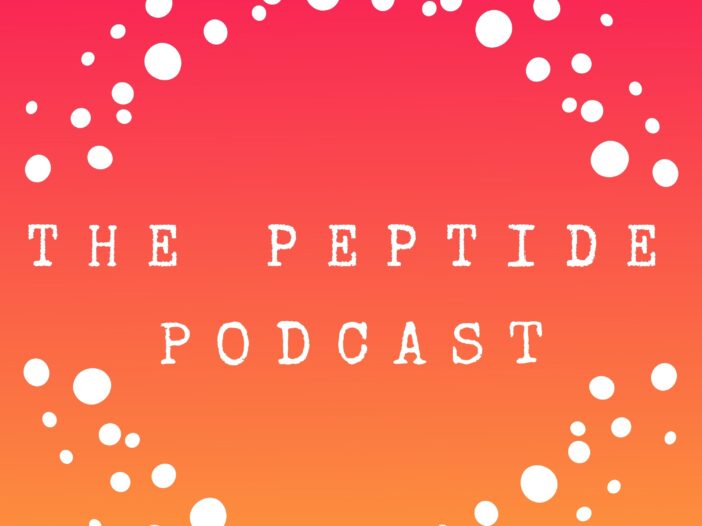 Today we are talking about peptide injections. We'll cover some simple tips to remember before injecting your peptides to help avoid injuries and dosing errors. All this and more in less than 2 minutes.
Tips to remember before injecting your peptides:
Wash your hands with soap and water before handling your peptides and use an alcohol wipe to clean your injection site and rubber stopper on the top of the peptide vial. This will help prevent skin infections and bacteria from entering into the peptide vial. Allow the alcohol to completely dry on your skin before injecting your peptides. Otherwise, it can sting.
Some peptides need to be refrigerated. While they can be injected cold, that can add to the discomfort of the injection. You can always draw up your peptide dose and set the syringe on the counter for 15-20 minutes to let the peptide solution come to room temperature on its own. Never warm your peptides in a microwave or oven.
Another way to help with injection discomfort is to use ice to numb your skin before your injection.
If you are dealing with injection anxiety try counting down out loud. Three, two, one, now and then inject! You can also try playing your favorite music in the background.
You can also try to have a peptide injection support person with you or on the phone during your injection. Sometimes having a friend or loved one near you eases anxiety.
You can always ask your provider if you can give your first injection in their office or over the phone with a nurse. This way you can ask questions and a nurse can walk you through the peptide injection to ease your worries.
Don't recap the needle: It's easy to poke yourself if you try to do this. After injecting, immediately throw away your used syringe into the sharps container.
Avoid injecting into scars, red or inflamed areas, or moles. This can cause further irritation to these skin areas.
Bleeding may occur after giving a peptide injection. You can use a small cotton ball or a piece of gauze along with light pressure to stop the bleeding. If your bleeding won't stop or you're soaking through a cotton ball, call your healthcare provider.
Mistakes can happen, especially if you're new to giving yourself injections. Call your healthcare provider or clinical pharmacist as soon as possible, and they can tell you what steps to take next if you have questions.
You can find more information on injection techniques at pepties.com. That's peptides without the D. Where we are tying all the peptide therapy information together.
Thanks again for listening to The Peptide Podcast. We love having you as part of our community. If you love this podcast, please share it with your friends and family on social media. We'll see you next time on The Peptide Podcast. Have a happy, healthy week!
Pro Tips
Giving yourself a peptide injection can be scary or confusing. But we've got you covered. Check out 6 tips to make peptide injections easier. And, make sure you have the supplies you'll need. This may include syringes, needles, alcohol pads, and a sharps container.
We're huge advocates of using daily collagen peptide supplements in your routine to help with skin, nail, bone, and joint health. They also help with anti-aging. Our favorite collagen peptide powder is Thorne® Collagen Plus.