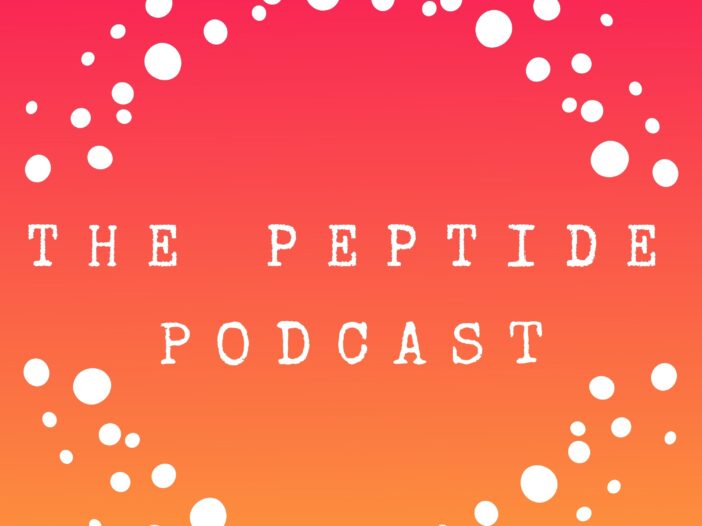 People have increasingly been turning to peptide therapies to help manage health conditions alongside conventional medical care. And over the past year, we've talked about many of these peptides and how people have used them to support the body's own healing mechanisms, treat pain, improve function, find relief from certain symptoms, and improve quality of life.
But we haven't talked in depth about the importance of hydration. Drinking enough water each day is important for many reasons. Water helps keep our joints lubricated, delivers nutrients to our cells, keeps our organs working properly, and prevents infections. It also helps regulate our temperature, prevents constipation, and removes harmful waste through pee, sweat, and poop. Hydration also helps boost energy levels and helps with mood and memory.
How much water should I drink?
The general rule is to take your total body weight in pounds and divide the number in half. This is about how many ounces of water you should drink each day. For example, a person who weighs 250 lbs should drink about 125 ounces or 3.6 liters of water daily. This is about six 20-ounce bottles of water daily.
Most people's everyday eating and drinking habits will help them meet their body's daily water needs. Simply put, if you drink fluids when you're thirsty and eat food when you're hungry, you're probably getting enough water each day.
All beverages, including tea, coffee, milk, soda, and juice, have water. But it's best to choose water or low-calorie or calorie-free drinks for hydration. High-calorie beverages like regular soda and juice can lead to weight gain and inflammation, increasing your risk for type 2 diabetes and heart disease.
Foods like cucumber, iceberg lettuce, watermelon, cantaloupe, strawberries, and zucchini have more than 90% water.
How do I avoid dehydration?
It's important to remember that some people may need to drink more water than others. For example, people in hotter, dry climates lose more water through sweat and may need to drink more water to replace the fluids they lose.
Also, if you're physically active (e.g., physically demanding job, exercising), you should increase your water intake to stay hydrated. This is especially important if you're working out or moving around outside in hot weather.
And some people with certain infections or medical conditions (e.g., IBS, Crohn's disease, ulcerative colitis, pregnancy) that cause diarrhea or vomiting may also need to drink more water.
It's also recommended to increase your water intake during menopause and breastfeeding to stay hydrated. Breastfeeding can cause fluid loss through breast milk. And during menopause, the body may not be as good at self-regulating its hydration due to hormone changes.
Medications like Jardiance, Invokana, and Farxiga are used for type 2 diabetes, and diuretics used to treat conditions like high blood pressure and heart failure make you pee more. Because of this, people taking these medications need to drink more water to prevent dehydration.
And people taking chemotherapy may also need to drink more water as it can cause a lot of vomiting and diarrhea, which could lead to dehydration.
How can I tell if I'm getting enough water?
An excellent way to tell if you're hydrated is to look at your pee. If the color of your pee is clear to pale yellow, you're getting enough water. On the other hand, if the color of your pee is dark yellow or brown, it may be a sign that you need to drink more water.
Other signs that you may need to drink more water would be that you're peeing less or your pee smells different or bad. You could also have a dry mouth or lips or dry skin. Some people also have headaches, dizziness, and muscle cramping.
Thanks again for listening to The Peptide Podcast, we love having you as part of our community. If you love this podcast, please share it with your friends and family on social media, and have a happy, healthy week!
Pro Tips
We're huge advocates of using daily collagen peptide supplements in your routine to help with skin, nail, bone, and joint health. But what do you know about peptides for health and wellness?
Giving yourself a peptide injection can be scary or confusing. But we've got you covered. Check out 6 tips to make peptide injections easier. And, make sure you have the supplies you'll need. This may include syringes, needles, alcohol pads, and a sharps container.